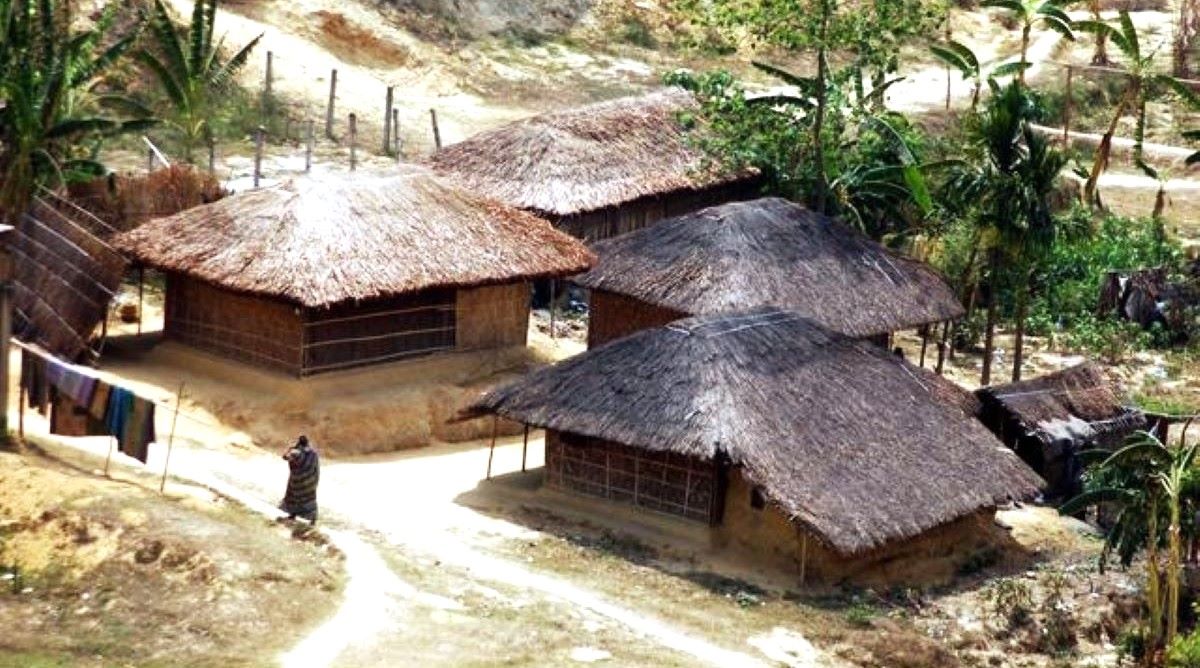 My biography
---
All our knowledge brings us near to our ignorance,
All our ignorance brings us nearer to death,
But nearness to death, no nearer to God.
Where the the Life we have lost in living?
Where is the wisdom we have lost in knowledge?
Where is the knowledge we have lost in information?
The cycles of Heaven in twenty centuries
Bring us farther from God and nearer to the Dust.
~T.S Eliot 
---
Born in a landless and extremely impoverished family, for me life has never been struggle-free. My father was a rickshaw puller and a seasonal daily labourer who would earn less than 1 dollar a day back in and after the 90s, while my mother would often work for one of our relatives' farm or as a household hand, especially during winter and the harvesting season for dual reasons, economic and lending an expected helping hand, which was not unusual for a comparatively poor family woman to be at the service of the comparatively well-off family when the occasion arises. Most of the time she would remain there from dawn to dusk doing backbreaking work without any complaints, she always wanted to be a good Samaritan to all with her labour.
Background
As a rikshaw puller my father used to pull people, sacks of paddy to the rice mills 5-6 miles away from our village, and salt-full of sacks from the salt farm while I had to help him many times pushing the rickshaw from behind as most of the time the loads were too heavy for him to pull alone. Hundreds of times I accompanied my father to river Naf to fish at dawn while I carried the fishing creel starting from 6-7 years of age. I would sell the catch in the local village market later in the afternoon to buy essentials for the family. Also, he would take me with him to the woods many miles away from home to collect sellable supplies, no matter the season.
As the eldest child of the family, it was always my duty to sell the fish my father caught and, the vegetables my mother grew in the yard or on the straw roof of the house. I remember spending countless sleepless nights of winter in far-off fisheries waiting with others in the bone-chilling cold for the fishing to be started, so I, like many others, could collect the leftover fish from the knee-deep muddied dirty water by hand. I would reach home just after the rise of the sun and would usually buy essentials or save money after selling the fish.
On top of that, there is always a time of the year of idleness or total unemployment for the people like my father who would find it severely hard to feed the family during the time when the crops are just with kernels, the river ran out of fish, no hiring of the labourer. It was a kind of suffocating economic stagnation. It felt as if everything become stationary along with the unpleasant humid gloomy weather. People with money would spend less, and people with no money would starve or underfeed themselves. We would eat either one meal a day or eat flattened cake made of wheat flour with molasses or vermicelli.
Having no option, many poor would borrow money from the local casual money landers with a hefty interest. Most of the time repayment became too heavy a burden to repay for the people like my father for which I saw him to be humiliated publicly many times. When there was no work for my father in the village, during July-august, he would often travel to the northern part of the Chittagong region in search of work and would have gone for almost months without any news while my mother would struggle to feed us. Desperate, my mother would feed us fragments of grain rice, usually used as poultry feed.
In a situation like this, my immediate younger sister and I had to do something to survive. We would go to the deep forest walking hours with lunch with us to collect firewood which we sold later in our village market to buy food. However, the burden of responsibility rested on my shoulders when she reached her puberty. Anyway, he would one day finally appear with a meagre amount of money, enough to go on a week, at best.
We would go to the nearby or far-off paddy field to collect gleanings of paddy during harvesting season. For years, throughout the time of my class two to five, I accompanied my father to the forest to collect bamboo or firewood, as an extra hand in carrying the burden of the family which helped me come close to nature during my formative years.
Survival and living like humans was extremely hard, in fact. Sometimes we had to be fed once a day for lack of food or money. Dry seasons' shared crops were enough to survive that particular season. We hardly had any grains stored or money saved. We had to buy essentials on credit during rainy days.
Falling ill was another disaster which would come easily only to live longer in our family. Bearing the cost of illness was beyond the means. One of my sisters died during the cholera epidemic of the 90s when I myself had to suffer a prolonged disease of cholera, dysentery, malaria parasite and typhoid. Which I think gifted me with a stronger immunity. Falling ill and sicknesses were extremely worrisome.
However, as I started going to school, during the deadliest tropical cyclone of 1991 in Bangladesh, one of our neighbours took possession of our homestead and evicted us from our mud house that my parents built with backbreaking hard work. It was extremely difficult for me to leave the house for it involved my childhood, emotions and formative years when I learned to climb trees and love nature with childhood exploration.
Amid an altercation that resulted from the issue, my parents and I were utterly devastated by the inhuman behaviour of the sole educated individual of the alleged family whom many idolised, and still do, for being one of the very few schooled men. I will never be able to forget the impression he left on me at that particular moment of the particular day.
Maybe it was the perfect example of what English educationist Sir Thomas Moore said that "One of the greatest problems of our time is that many are schooled but few are educated". His remarks and behaviour did in no way represent the picture of an educated man at all.
Presumably, after the eviction, my parents were totally at a loss and were at the mercy of some of our relatives, for a place to build our nest again, who after all let us settle sacrificing a piece of hilly land near the old house where our inhabitation resumed with a new hope.
Schooling
Though my father expected me to grow up just like another helping hand of the family, he later changed his mind and decided to send me to the nearby government primary school, before which I had already started going to an Islamic school where I learnt to read and recite the holy Quran. I began attending school with three other distant cousins from a well-to-do family from my neighbourhood, whose father later recruited me to staff the library that he owned in the sub-district town of Teknaf whom I addressed 'babu' uncle.
Somehow, he liked my manner, and demeanour, praised my quick learning cerebral capability, and my determination to academic lessons and saw something unusual in me that he hoped to see in his three school-going children. It would be a disservice if I hadn't admitted that he was a well-intentioned man who would stretch his hands to the surrounding poor people when needed. He considered me one of his children who would often provide me with school stationery that my parents were reluctant to consider needed. He let me sit with his children and get the tuition privilege provided by a private tutor.
Though sounds strange, I developed an emotional attachment towards his second daughter, also my classmate. Of course, the feeling was mutual. I let myself completely be consumed by the emotion and positioned in the position of a goddess as time lapsed. But the affairs of my childhood romance did not come to fruition as she had to marry the suit her family considered eligible, stable and suitable.
My father could not afford to buy me a pair of slippers, let alone shoes. I remember, even when my classmates attended class, I had to skip my classes in order to accompany my father either to fish in the river or to the deep forest to collect wood, bamboo or other sellable collections during the summer with scorching heat or monsoon with a downpour. Securing food for the survival of the growing family was much more pertinent than education. But of course, I would attend classes as well when possible.
Regardless of the fact that I had to skip most of the classes, I found myself doing way better than my classmates, especially from the able families who were fortunate to pay for after-class coaching. Due to my weak command on the subject of the English language, I bunked its periods many times and had to endure hard corporeal punishment from teachers.
Sadly, my time and extent of education did not extend beyond the primary level. After the final examination of class five, my dream of education came to an end. My father was unable to provide any expenses for further education whatsoever as much as he was reluctant for me to continue my education because he needed another capable contributor to the family or else, they would be fated for starvation. My parents wanted me to pull rickshaws or do some manual work to support my family.
It was maybe because they could not comprehend the value of education or did not want to me continue my education at all. Irrespective of the reasons, I had to stop my schooling. Taking admission to the local high school spending around 8 dollars was beyond even consideration, let alone other concerned expenditures. I mourned the days when I saw others going to school. Anyway, I gradually learned to accept my fate.
Due to the absence of any practical inspiration from anybody at all, I too was unable to find any kind of refuge or support in continuing my education. I found no man stretching helping hands towards me. Nobody saw any possibility in me, except one person, the uncle of whom I have mentioned already who owned a library in the sub-district town, 70 kilometres away from my village. He came and rescued me from the impasse by recruiting me for his library for around 15 dollars for a whole year.
Professional life
In the year of 1996, aged 10-11, the year I dropped out of education, the uncle took me to his library where I felt like a fish out of water who never had had any experience of town life and town folks. I was again subjected to child labour as if what did from the age of 5-6 to run my family was not enough. Along with witnessing the homosexual activities of the uncle, I had often been slapped or verbally abused for the slightest mistakes. He was a homosexually addict man who would often choose and consort with madrasa students in his shop. He had a bunch of sexually perverted men who tried to take advantage of me as well.
But unable to bear the psychological torture, in 1998 I left the job and started a new one in a different life, in a dispensary in the same town. During the next three years, I worked in different dispensaries in three different places while also learning about medicines and their applications. However, due to an allegation brought against me of mishandling of money, I had to choose a different work again in a different line of profession. This time my work involved advertisement-related painting and penmanship.
However, in three years, I tried to get admitted to a school in the hope of sitting for the matriculation examination. But failed to get my name registered at the final moment of registration due to financial constrain and the nature of the job.
The new line of profession took me away from a small sub-district town to the second-largest city in Bangladesh in 2021. I had to labour for money enough to survive for a few years during the skill development period. And even when I started to earn around 50 dollars a month, the economic constraint was still severe. I could not contribute a single penny when my family needed it most. Making my incompetence even more obvious and hurtful, my mother passed away in 2006 due to lack of proper treatment after a long and chronic suffering.
To be sure, this is the time when I got to know some of the contemporary litterateurs and Bengali literature and poetry. Starting from writer Imdadul Hoque Milon, now exiled Taslima Nasrin, Socrates of Bengal famed Humayun Azad, Samoraj Majumder and many others. I remember buying furtively a coverless banned book 'Ka' by Taslima Nasrin.
The librarians removed the cover to conceal the title of the book due to an imposed ban by the then right-wing government. Pressured by the Islamists and Islamic fanatics, Humayun Azad's 'Naari' ( The Women) endured the same fate. However, the ban was lifted later on when a secular government assumed power.
It was then, that I started cultivating the literature of Tagore and the National Poet Kazi Najrul Islam, and developed a love for reading. I found myself deeply entrenched in local and foreign literature, philosophy and poetry. Marxism, Darwinism, atheism, feminism, and Freudian psychology took root in my psyche uprooting the long engrained social convention and religious belief. I no longer believed in the existence of Aristotle's unmoved 'Mover', whom we generally address as God.
My thirst for philosophy and acquisition of knowledge intensified greatly to offset the illiteracy of the mind. My hunger to know Aristotle, Socrates, Plato, Augustine, Hume, Descartes, Kant, Russell, Jean-Jacques Rousseau etc. became insatiable. I then began learning the English language to expand my horizons of knowledge. For I knew that for a deeper understanding of any faculty of knowledge, developing English skills is not an option.
To develop English language skills, I began watching many films that are based on English and reading numerous books and English newspapers regularly. However, my love for reading the books by influential writers, philosophers and scientists turned out to be a ravenous desire. Collecting the great books written by the remarkable figures bloomed as a deadly passion over time.
Passions
Today, it has been almost a decade that my journey in seeking knowledge, and knowing the unknown began. I have been working on translating a book related to neuroscience while have finished translating Man's Search for Meaning by Victor Frankl. Attempting to develop my writing skills, I have completed some data-based research investing months, found on my website www.probinism.com. I cherish a great desire to read as many books as possible, gather as much knowledge as possible and write books.
The emptiness that the lack of education has created in me is never to be filled up, no matter how far I try to fly. I have pledged to myself that I will never remain illiterate regardless of the circumstances. I am determined to be a lighthouse of knowledge no matter what happens in my life or where my fate drives me. I will try to avert avarice to wealth and rich, try not to gain any. Books are and always will be my sole love and passion and beckon of knowledge and means of subsistence.
My heart always goes out to where I grew up as an adolescent, my village. My entire perception and imagination remain occupied with my childhood, through extremely unpleasant. As a lover is nature I pervently long to be away from the mechanical life of the city. Although, due to my newly shaped ideology, my very own people deserted me. My village where I played naked, ran naked, and swam naked in the ponds has become an adversary over time, as if a foreign land where I have no footing, and which no longer knows me as hers.
All for the sake of my thirst for knowledge that I was not fortunate to gain institutionally. Determined to remain single for life, I want my body to be given to medical after my death.
Thank you very much!