Released on May 5, 2023, the Bollywood film The Kerala Story 2023 has been generating controversy and debate among audiences and film industry professionals alike. Some have criticized the movie as being anti-Islamic, while others argue that it is an anti-terrorism film. The film, which is set in the Indian state of Kerala and Afghanistan, explores themes of religious extremism and its impact on society. After watching the film, I felt like I need to explore the question "Should The Kerala Story 2023 be viewed as promoting a divisive and discriminatory narrative?"
The Kerala Story is based on the true events related to the ISIS recruitment of three Kerala girls, Shalini, Nimah and Geetanjali who were lured into falling in love with Muslim men in the process. The film focuses on how terrorists targeted Hindu and Christian young girls of Kerala to take them as Jihadi brides and sex slaves. The story is recounted by a miraculously survived sex slave and former wife to an ISIS fighter, after being rescued by the peacekeeping mission from the Iran-Afghan border.
The Kerala Story evolved around three nursing students from Kerala: Shalini, a devout Hindu, Geetanjali, whose father was an atheist, Nimah, a Christian, and their Muslim friend, Asifa. Shalini tells the security personnel how they were targeted by jihadists and lured into falling in love with three Muslim men, Abdul, Mujib and Ramij. In another way, The Kerala Story is an investigation into the fate of 32,000 girls who disappeared from Kerala.
Soon after coming to the nursing college, the three girls met and become friends with a Muslim female friend Asifa, who was working as a reporter for the ISIS of India chapter. Asifa was an activist acting on behalf of Jihadists who facilitated romantic affairs between the girls and the three Muslim boys She took Shalini and Geeta to meet with Ramij and Abdul.
Shalini who converted to Islam and travelled to the Iran-Afghan border on her way to Syria, as Fatima with her husband Ishaq through Afghanistan and became a sex slave revealed that, once Asifa arranged an assault on the three girls while in the shopping mall. Asifa informed the perpetrators in the market to assault them. Later, Asifa told them that they were assaulted because they were not wearing hijabs.
Unlike the British Jihadi brides, Shamima, Khatiza Sultana and Amira Abase, who were recruited online, Shalini, Nimah and Geentajali were targeted at their campus and by their friendship with their friend, Asifa. But Jihadists' used the same 'love trap' when they recruited Tara Nettleton, a Christian girl from Australia who married Khaled Shroff in 2014 and was brought to IS in Syria.
Young girls are the main targets of ISIS, especially Hindus and Christian girls. Boku Haram in Nigeria abducted young girls, mostly Christian. Yazidi girls, mostly Christians, were made sex slaves by ISIS. As Karl Marx said, "Religion is the opium of the mass", which is being used for various motives. Gullible people are easily filled with hatred towards different ideologies.
Shalini fell in love with an MBBS student, Ramij, while Geetanjali with Abdul, a businessman and Nimah with Mujib. While for Jihad brides like Shamima from the European world, sisterhood, sense of belonging and spiritual emptiness were considered as "pull and push factors", for Shalini, Geetanjalin and Nimah, attraction to Muslim boy and falling in love with them was the pressure point. They were ready to do anything valuing their feeling. Geeta called her parents Kafir and spit on her father's forehead in the hospital.
As Asifa took them to her home, Abdul and Ramij came to visit them while calling all the names to the assaulters. Asifa left them with Abdul and Ramij by telling them to offer them medicine. Abdul and Ramij offered them Amphetamine drugs, like yaba or meth, as instructed by their mentors. The drug null their senses and make anyone do any dangerous job.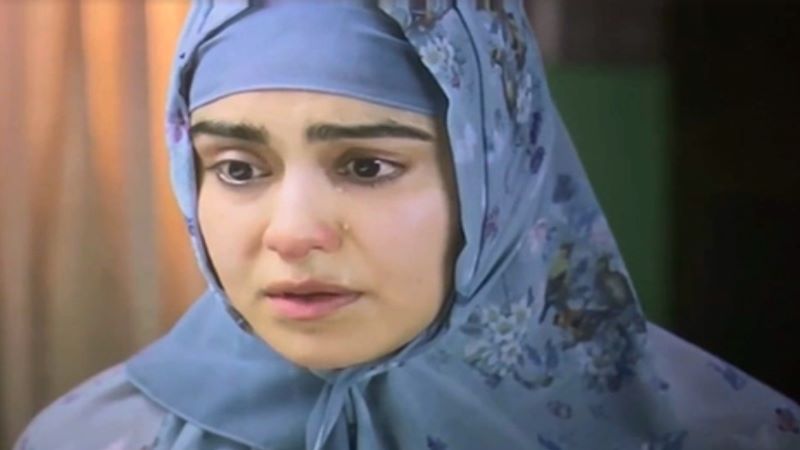 Asifa was trying to proselytize Nimah by saying quoting Jesus as saying as a son of God died for her who could not save himself how could he save her? Shalini and Geeta were informed by Bhagyalaxm at the Islamic Centre in Kerala that she is one of the 48 girls of whom 7 Christians who fell in with Muslim boys and left home and accepted Islam for true love.
As instructed, the boys had to impregnate their girlfriends as soon as possible. As a result, as Shalini became pregnant with Rajim's child, she was offered to marry Ramij to save her face, but not without converting to Islam. But when she agreed to marry Rajim, the cleric at the Islamic Centre told her that Rajim left India for Maldives with his mother, a lie which Nimah later confirmed to Shalini that he along with Asifa were seen doing the same thing. The cleric advised Shalini to marry a fighter named Ishaq as a substitute for her sin and to travel to Syria in the service of the Caliphate. Ishaq was a Christian.
However, during their honeymoon in Colombo, Shalini was informed by Nimah that after realising Abdul's plan, Geetanjali went back to her family and revert to Hinduism but committed suicide after her boyfriend leaked the pictures of their intimate moments on the internet. And Mujib raped her by drugging her when she went to meet with him.
Shalini was devastated by the atrocities of the Jihadists. One day she saw a woman's hand had been chopped off just because she used lipstick. One day she was informed that Ishaq died on a mission in Kabul, though not true. After that, her child was taken away and she was thrown among other sex-salves girls.
From Afghanistan, she was transported to the Iran border with other sex slaves. Crossing the Iranian desert three of them went toward Iran and Syria and Turkey border toward the UN-US peacekeeping mission. The other two were killed during their escape in the desert while Shalini escaped and was rescued after 17 hours by the UN-US peacekeeping mission and was being interrogated by the Interpol at the Iran-Afghan border.
Back in Kerala, Nimah issued an FIR with the Kerala police station after gathering information on the girls who went missing. She argued that according to the Kerala government report in June 2012, an average of 28,000 to 32,000 conversions took place from Hindu and Christian families. 32, 000-to 50,000 girls were missing.
The film ends with a realisation of the true love of God and an appeal by Shalini to the security personnel to talk to her family over the phone.
Love is a strong motivation and a weapon strongest of all. The people who love us and whom we love take advantage of our weakness for love and use us to their ends. The BJP's allegation of 'love jihad' by Muslim men against non-Muslim women is somewhat substantiated.
I don't think the film is an attack on Islam, but fanaticism, or fundamentalist ideology like that of ISIS who cannot accept any other religion but Islam. they recruited women from across the world and made se-slaves, that is not news. The Kerala Story is an account of fanatics who targets non-Muslim young girls to indoctrinate, hallucinate, and brainwash where love is used as pure motivation and only lucky one like, Shalini, survived the treacherous journey.
Nevertheless, directed by Sudipto Sen, and cast by Adah Sharma as Shalini or Fatima, Yogita Bihani as Nimah, Siddi Idnani as Geetanjali and Sonia Balani as Asifa, The Kerala Story is now the talk of the time with an all-India box-office hit. The screenplay and cinematography are nonetheless no less than any good film from Hollywood. True though, it depends on the audience how they take it.
However, only terrorists or people who are sympathetic to terrorism or Islamic supremacy or with fanatic ideology and intolerance will find The Kerala Story a threat to Islam or anti-Islamic.