Bond Girls and Bonds: From Ursula Andress to Léa Seydoux Who Kept Us Bemused for 6 Decades with their Beauty and Charms
Last updated on November 5th, 2023 at 11:26 am
Bond girls or James Bond film girls are generally of the well-defined standard of beauty, as they always possess a wonderful figure and are habitually dressed in a muscular and assertive fashion, with only a little jewellery of wide leather belts and square-toed exotic leather shoes. Depending on the variation of clothes the bond girls make their initial appearance in the films in evening garments, in bra and panties, or naked occasionally. Almost all of the actresses either femme fatale or main sidekicks are of white complexion, usually sunburned skin due to exposure to ultraviolet.
James Bond and all the Bond-girls hypes are about to come to an end. After Skyfall and Spectre, the next possible James Bond film name has been named No Time to Die which was supposed to be Eclipse or Shatterhand. After Quantum of Solace, Casino Royale, Skyfall and Spectre, the 27th and the final bond film is expected to be Daniel Craig's fifth and the last bond film. No Time to Die (2020) was supposed to be released in 2020 but because of the Covid-19 outbreak, the premier got delayed and was finally released on 28 September 2021.
As for Spectre, the French actress Léa Seydoux is going to be the bond girl in No Time to Die for the second time. The film was due to be release in April 2020, but due to the Corona Virus outbreak across the globe, the release has been delayed.
Starting in 1962 with Dr No based on the 1958 novel by Ian Fleming the British spy film series took the public psyche through the first Bond actor Sean Cannery and actress Ursula Andress, a former Swiss television actress, model and sex symbol, who acted in various American, British and Italian films. The film credited Sean Connery with skyrocketing fame making him an international sensation at his old age.
Bond Girls and James Bond film summaries
1. Dr No (1962)
Ursula Andress as Honey Ryder, the shell collector.
Dr. No is a 1962 British spy film directed by Terence Young and starring Sean Connery as the fictional MI6 agent James Bond. It is the first film in the James Bond series and is based on the 1958 novel of the same name by Ian Fleming. The film follows Bond as he is sent to Jamaica to investigate the disappearance of a fellow British agent and uncovers a sinister plot by the mysterious Dr. No, a scientist and criminal mastermind who plans to disrupt a NASA rocket launch. The film was a critical and commercial success, launching the James Bond film franchise and making Connery a household name as Bond.
Bond met Ursula on Crab's Key Island, in the Caribbean Sea, located just off the coast of Kingston, Jamaica, collecting shells. On the Island, he went to investigate on Dr. No. She told him that Dr. No might have killed her father who was a marine zoologist. Since then, she has been collecting shells around the world; in the Philippines, Mali and Hawaii. She said she has never been to school because they had an encyclopaedia.
Even though he slept with two other women in Dr. No, James Bond assailed himself with Honey Ryder in the middle of the sea after successfully destroying the nuclear plant Dr. No built against the West.
2. From Russia With Love (1963)
Daniela Bianchi as Tatiana Romanova- corporal of state security-cryptographer of Russia
Bond was sent to the Russian Consulate office to collect the Lektor decoding machine, that's CIA and Spectre were looking for. For doing so he must use Tatiana Romanova- corporal of state security-cryptographer of Russia as a love bait.
While, on the other hand, she was instructed to give false information to the enemies. She was a Russian spy deployed by Russian Consulate against James Bond in Istanbul. She worked with a Lektor decoding machine in the Russian Consulate office.
But the MI6 station head was informed that she would turn it over to the UK on condition of defection, that Bond went out to Istanbul and brought her and the machine back to England. Tania helped Bond get hold of the Lektor machine from the consulate office in Istanbul.
Spectre and Colonel Rosa Clebb went after James for the Lektor. Colonel Rosa Clebb was working for Spectre, though acting as the head of SMERSH, used Tatiana to get the Lektor without her knowing. However, against many obstructions Bond flew to England together with Tatiana, his love.
3. Goldfinger (1964)
Honour Blackman as Pussy Galore, Goldfinger's personal pilot.
James met her while he was being taken to Baltimore in a private jet of which she was the pilot.
Goldfinger wants to rob the bank of Fort Knox bank where 15 $ billion worth of gold is deposited, the entire gold supply of the USA, weighing 10,500 tons. But On the Island of Kentucky, there were 31,000 stationed soldiers. For 15 years he planned for Operation Grand Slam to heist the bank. He wants to do that by dispersing Delta-9, the nerve gas that induces unconsciousness in 15 minutes for 24 hours.
With the help of his pilot Pussy Galore, he wants to spread it into the atmosphere of Fort Knox. After the gas had immobilised the troops and population of the area, people from Mexico will approach the bank and robbed the bullion.
After Jill Masterson was killed in a hotel room by Goldfinger her sister Tilly Masterson decided to kill him while Bond needs him alive.
Goldfinger has gold bullion in Zurich, Amsterdam, Caracas and Hong Kong and smuggles it to the UK for a higher price, who owns 20 million pounds. He smuggles gold by melting overseas.
4. Thunderball (1965)
Spectre's NATO project to collect ransom money from the North Atlantic treaty powers 280 million dollars, and 100 million pounds from the USA and the UK. Spectre agent Count Lippe in England to make necessary arrangements of that. Lippe's man Angelo killed the NATO representative Major Derval and used his uniform in a NATO training flight for a quarter of a million pounds. Angelo hijacked the flight by killing all the flight crews aboard with Gamma Gas, where there were two atomic bombs.
Now that they are in Spectre's possession and Blofeld threatens to blow up the major cities of England and America if 280 million dollars and 100 billion pounds have not been paid by the USA and the UK in seven days. The message was sent to the home secretary of the UK.
In order to get to know Largo, the second in command of SPECTRE, Bond had to travel to Nassau to look for Derval's sister, Domino. She stays with her captor and uncle Largo on the yacht, Disco Valente. With help of Domino, Bond and his team were able to defuse the bombs and kill Largo and his accomplices. However, Bond found his solace with Domino being in love.
5. You Only Live Twice (1967)
Akiko Wakabayashi as Aki and Mie Hama, Japanese Secret Service operative
American spacecraft has been hijacked from space. America blames USSR for it and UK says it is not Russia who did it but it came from somewhere else, might be Hongkong or Japan. A foreign power launched missiles from Japan. The United States considers it would be an act of interference with its next spaceship, to be launched in 20 days.
A few days after a Russian spacecraft met the same fate by a rocket, and Spectre had taken hold of it. In Japan Bond found that the Japanese government in association with OSATO used Spectre to orchestrate the attacks on the US and Russian spacecraft in order to initiate a war between the two countries.
Bond required the Ninja training to fight along with other Japanese Secret Service operatives. In order to fulfil the requirement for the Ninja training Bond needed to become a Japanese first and had to marry a Japanese girl who must be from Ama Island of Japan, where inside an inactive volcano Osato and Spectre run their operation. Even though he wanted to marry Aki, his assistant with who he fell in love, she was not allowed to marry him. Unfortunately, Aki was poisoned and killed the night before he headed for his prospective wife on Ama Island.
To stop a war between the two countries, Bond and his team from Japan's secret service had to stop another interception by Spectre of the second spacecraft by launched the USA. They were able to destroy the rocket sent by Spectre just seconds before the interception, destroying the whole operation Spectre inside an inactive volcano of Ama Island.
On their way back Kissy and Bond were caught up floating on the Island by the British submarine. However, the exotic beauty of Ama Island is fascinating.
6. On Her Majesty's Secret Service (1969)
Diana Rigg as Contessa Teresa or Tracey
Marc Ange Draco of Draco Construction and head of Union Corse, one of Europe's biggest crime syndicates, offers Bond a million dollars to marry his daughter Teressa, whom he expects to be controlled. Asked about Blofeld, Draco refused to tell his whereabouts to a spy of Her Majesty, but to a future son-in-law.
At her insistence, Draco told Bond that Gumbold, a lawyer in Switzerland, has a connection with Blofeld. As a loving father, he could not ignore Tracey's insistence. He just wanted her to marry a man like Bond.
In the guise of Sir Hillary Bray, famous genealogist from the College of Arms, Bond travelled to Bleuchamp Institute of allergy research in Piz Gloria, a revolving restaurant at the 2,970 m (9,740 ft)-high summit of the Schilthorn near Mürren in the Bernese Oberland, Switzerland to meet with Bleuchamp or Blofeld, and to find out his real genealogical history.
Bleuchamp creates bacteriological warfare and possesses the Omega virus, the total infertility virus for plants and animals. Once it infects, the whole crop and grain system is destroyed forever in the designated area. The epidemic of sterility.
Bleuchamp has a lot of girls who came to the clinic to be cured of the allergy. In the name of treating them, he established his control of their mind and get them ready to be used in different parts of the world.
Tracey was taken captive by Bluechamp's people while she was helping Bond escape from the Piz Gloria. With help of Draco, he went back to Piz Gloria to rescue Tracey and destroy the viruses and the Institute. After the operation, Tracey and Bond got married happily. But Bluechmap killed her on their way to road travel, right after the marriage.
Throughout Her Majesty's Secret Service, I was captivated by Diana Riggs's exquisite beauty and her wonderful voice. Her skill in ice skiing and driving seemed exceptional considering other Bond girls.
7. Diamonds Are Forever (1971)
The supply of Diamonds from Africa to Amsterdam was manipulated by an expert, Blofeld, in light refraction for a laser beam in the satellite he used to destroy nuclear plants of America and Russia and Red China, which he thought he was doing to disarmament the Great Powers to bring peace in the world.
In Baja Petroleum Division, from where Blofeld controlled the satellite, James Bond replaced the fake coded tape with the original one to stop the satellite action. While captured by Blofeld's forces to be thrown into the sea, Bond secretively passed the tape to Tiffany inside the backside of her underwear. But not knowing it, she went back to the control bank facilities to replace the original tape with the fake one only to prolong the catastrophe.
She was one of the handlers of the diamond smuggling chain who was helping it to be supplied to Blofeld. She was his love bait to reach Blofeld and beloved, after all.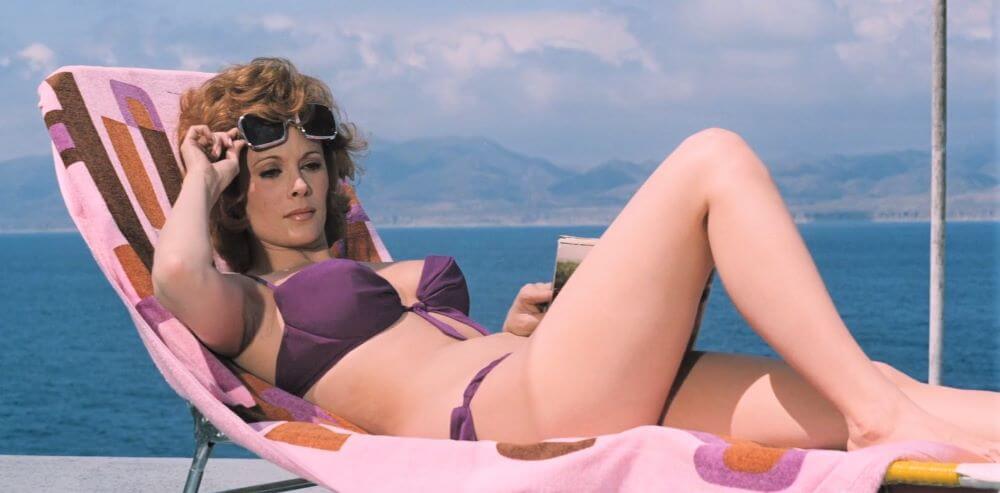 8. Live and Let Die (1973)
Jane Seymour as Solitaire, priestess to a drug lord
Introducing American actress Jane Seymour with Roger Moore Let Live and Let Die is the 12th film of the James Bond series. It also portrays the beauty of the Caribbean islands.
Solitaire, the priestess of the foreign minister of San Monique, Dr Kananga and an opium dealer, had a prediction by her cards for her to be together as lovers with Bond. As a priestess, her power to predict any ominous situation related to Dr Kananga remains active as long as she does not sleep with any man.
But bound by the prediction of her cards she could not ignore the opportunity to feel like a real woman by Bond. During his adventure to the Island of San Monique, Solitaire shared her bed with Bond. Violated, she failed to see the future.
Later, Bond's journey began to rescue his beloved along with destroying the Vodooland, where Dr. Kananga grew puppies, and kill the entire organisation.
9. The Man With the Golden Gun (1974)
Britt Ekland as Miss Goodnight, a liaison officer of the British secret service
The man with a golden gun, Scaramanga, is a hired assassin of the KGB with a tree nipple, who killed 002 in Beirut. Bond journeyed to Beirut to meet Saida in a cabaret to investigate on Bill Fairbanks, 002. He found a bullet, Dumdum, made of gold produced by Lazar, who lives in Macau. He produces guns and ammunition.
In Macau Bond found that the buyer of the golden bullets is a lady, Miss Andres, girlfriend of Scaramanga.
Gibson, the inventor of the Solex agitator, the essential unit to convert radiation from the sun into electricity on an industrial basis, had been killed by Scaramanga, hired by Hai Fat, a multimillionaire. Bond implanted a third nipple and visited Hai Fat as Scaramanga in Hongkong, but his second disguise was a failed attempt but escaped.
However, hired to kill solar energy expert Gibson, Hai Fat of Hai Fat Corporation, in Red Chinese Island, became the kill of Scaramanga. He killed Hai Fat to become the chairman of the corporation. Through the corporation and using Solex and utilising the sunlight, Scaramanga wants to sell the solar station to the highest bidder to more stations like this. He wants to franchise a monopoly of solar power across the world.
The night Bond and Goodnight are about to get physical, Miss Andres got into the hotel room with the key given by the bell boy. Kept hidden her inside the closet Bond and Andres fell into the well of pleasure. James love-bait to reach Scaramanga. Nevertheless, she was killed in the gallery in a boxing tournament, the next day when Bond joined her to collect the Solex agitator from her.
During their mission to kill Scaramanga and destroy the plant, not having knowledge of signs of the nature of the condenser, Goodnight threw a maintenance man of the Solar operation into one of the helium condensers which almost killed both of them before retrieving the Solex. The body temperature raises the helium above zero when a temperature of zero must be maintained to prevent a fatality.
After killing Scaramanga and destroying his Solar power operation, Bond and Goodnight found their way to the undisturbed making love in a trawler sent by the British government.
10. The Spy Who Loves Me (1977)
Barbara Bach as Major Amasova or Triple X
A British nuclear submarine, Ranger, where there were 16 Polaris missiles aboard, has been hijacked and a Russian submarine Potemkin disappeared the same day.
Russian secrete agent Triple X and British secrete agent 007 were called for from Austria and had been readied for investigation. On his return Bond faced opposition from Russian agents and the lover of agent Triple X agent Sergei Barsov was killed in Asturian Alps by Bond.
Dr Bechmann and Professor Markovitz developed the submarine tracking system for Stromberg. Karl Stromberg is one of the richest men, and one of the principal capitalist exploiters in the West. Stromberg killed them for selling the tracking project.
Three men, Jaws appointed by Stromberg, Triple X appointed by KGB, and Bond to look for the microfilm of the copy looking for Fekkesh to get to Max Kalba, who possesses it. Though Fekkesh was killed by Jaws, Bond Found Max Kalba at his Mujaba Club. But just before they offered their bid for the tracking system, Jaws shows up in the club a took the device away by killing Max.
Bond and Major Amasova jointly ventured to Stromberg's laboratory as a marine biologist and husband and wife in Sardegna, a large Italian island in the Mediterranean Sea. In their mission, Amasova found out that James killed her lover in Biergarten while Russian men were trying to kill him. She threatened to abort the mission with James promising to kill him in turn, to which she failed to comply.
Stromberg's tank had taken Another submarine captive James and Amasova aboard and loaded two submarines with nuclear missiles that were sent to the station to be launched and threatened to destroy New York and Moscow causing global destruction. He wants to destroy human being on the earth's surface to initiate a new era of human beings. A new world beneath the sea. Because the world has been corrupted and decadent.
Stromberg had taken captive Amasova to Atlantis, his underwater residence and the missile launching station. But before Bond and his team accompanied by the American hijacked submarine crews headed for the Atlantis, the Pentagon order came in to destroy the Atlantic with torpedoes in five minutes.
However, James determined to get her off the station and asked for 40 minutes from the commander of the American submarine, at his of his court-martial. After rescuing her by killing Stromberg and destroying the Atlantis James and Triple X had their last kiss. A real Détente between the UK and Russia.
11. Moonraker (1979)
Lois Chiles as Dr Holly Goodhead, the astronaut and undercover CIA operative
James Bond in Moonraker went to investigate the space shuttle, Moonraker. The shuttle was hijacked without any trace in the mid-air. To investigate the incident, he went to Drax Corporation which builds and supplies the space shuttles.
But during his investigation, Dufour, Drax's (Michael Lonsdale) pilot, fell in love with James and let him check the safe of her room where information about the Drax's corporation was secured. Revealed later, she has been terminated from her job and killed by unleashing dogs of Drax for allowing Bond to the safe regarding Drax Corporation's activities.
He also met Dr. Holly Goodhead, a NASA astronaut, and an undercover CIA agent in Drax Corporation. There, James came across a laboratory owned by Drax, where he was developing a nerve gas fatal to human beings but not to animals, made from Orchid Anegra, a near-extinct flower found in river Tapirape. Later on Drax's secret Island, Bond discovered that Drax's to transport all the nerve gas to a city built in the space in his space shuttle, six in number. In the sixth shuttle, Dr. Goodhead and Bond managed to get in as Pilots, in which pairs of male-female were on board for the space city. Launched, all the six shuttles headed to the space.
There Drax stated 'Here in the untainted cradle of the heavens will be created a new super-race, a race of perfect physical specimens. You have been selected as its progenitors, like gods. Your offspring will return to Earth and shape it in their image. You have all served in humble capacities in my terrestrial empire. Your seed, like yourselves, will pay deference to the ultimate dynasty which I alone have created. From their first day on Earth, they will be able to look up and know that there is law and order in the heavens.
To fill the earth, he wants to destroy the human race on earth by Operation Orchid. From the space, he is realising 50 globes filled with the toxic nerve gas each capable of killing 100,00000 (one hundred million) million people once released into the atmosphere of the designated area. With help of another space vehicle from the USA, Dr. Goodhead and Bond killed the progenitors of the master race of Drax, destroying the space city and the already released 3 globes.
Fell in love with James Dufour had to count a heavier cost of being in love. She has been terminated from her job and killed by unleashing dogs of Drax for allowing Bond to the safe regarding Drax Corporation's activities. Together, Dr. Goodhead and Bond foiled Drax's plan to destroy human beings with the nerve gas. Bond and Goodhead had found both for each other.
12. For Your Eyes Only (1981)
James is up to find out about the Cuban hit man Gonzales who killed Sir Timothy Havelock, the marine archaeologist, who was investigating the damage of the British electronic surveillance ship St. George, sunk in the Ionian Sea. He was killed along with his wife before he could send the report.
The hitman was hired by a don named 'The Dove', Locque, of the underworld in Greece. Both James and Melina had to kill her parents, Kristatos to get back the transmitter of St. George. Even though Bond slept with Cassandra Harris (Lisl), it was Melina who he fell in love with and decided to get away with.
13. Octopussy (1983)
Imperial Easter egg by Carl Fabergé is made of enamelled in translucent green, enclosed by a gold laurel-leaf trellis. Set with blue sapphires and four-petalled gold flowers with diamonds, it was used by Tsar Nicholas in 1897 in Moscow, and was being auctioned. The egg is also known as 'The Property of a Lady'. Imperial Easter egg was sold for 500,000 pounds to Kamal Khan, usually a seller. Bond went after him to find out why he had to buy it. However, Bond switched the original one with the fake reproduction item that 009 stole, that he had carried during the auction.
A Russian army General reproduces the egg and auctions as original one for a hefty price. The investigation on the egg led Bond to the discovery of the Octopussy cult organisation, which smuggles diamonds and jewellery, and its destructive involvement of a Russian disgruntle general Orlov to incite war against the West.
Bond in Agra, India got to know that Kamal Khan was an exiled Afghan prince live in The Monsoon Palace. Miss Magda was a friend of Kamal Khan and stole the original egg from Bond after making love to him. However, aware of the fact, he had rather turned on the tracking device attached to the egg with his watch.
Octopussy lives on a women-only Island. She smuggles jewellery. In the Island, he uses Octopussy as a love-bait and discovered that there is a circus in Karl-Marx-Stadt Germany where, later, Octopussy and Orlov were present, and so was Bond.
They are planning a bomb explosion in the US Air Force base in Germany. Russian general Orlov wanted to make sure that the bombs did not come from Russia by making it look like the bombs were triggered accidentally in the US base. Right after his refusal of the bomb set on the train to the US Air Force base circus show, Bond found out that Octopussy had been abducted by Kamal Khan as she went after him for betraying her on the share of the diamond contingent.
Not knowing that the contingent was taken by General Orlov and ended up being in Russian authority after being killed. As for Bond's affairs with the girls, he finally settled in love with Octopussy in her floating palace, on the Only Woman's Island. Magda (Kristina Wayborn) was one of the girls of the Octopussy organisation.
14. Never Say Never Again (1983)
Kim Basinger as Domino, sister of Jack Patachi who was used and then killed by Largo, his master
James Bond saw Domino in Flying Saucer, Maximilian Fargo's ship, sister of Jack Patachi who had been captive to and girlfriend of pseudo philanthropist Maximilian, through binoculars in the bay in his search for the missiles.
Maximilian, in charge of Operation The Tears of Allah, uses an American Air Force, Jack Patachi, by using right eye print to launch a missile attack on the UK. He had Jack's right eye print matched exactly that of the president of the USA, through a corneal implant. After the implant, he was moved to a convalescence clinic near London where Fatima Blush (Barbara Carrera) an assassin of SPECTRE, was chosen for his care. James Bond was also under convalescence in the same clinic.
Jack was used to replacing the dummy warheads test is to assess the distance and accuracy of cruise-missile released from the support country with actual missile W80 thermonuclear devices which he confirmed by his cornea to make firing look like approved by the president of the USA. The missiles were intercepted and collected from under the sea by a Russian cruise ship.
After the launch, Blush killed him in a staged car crash. But the supreme commander of SPECTRE, the special executive for Counterintelligence, terrorism, revenge and extortion broadcast to the US media that the American Airforce launched two cruise missiles from the Great Britain airbase. He threatened a catastrophe unless a tribute of 25% of the annual oil purchase of the USA and UK is paid to the organisation.
The UK termed it abduction. And the countries were on the run to find out how that had happened amid the foolproof security.
Bond went on to find out the missiles and defuse them. One was planned in Washington and the other in Palmyra to destroy the well of The Tears of Allah. The Tears of Allah is a legend that Allah provided Muhammad with wells in the desert when he wept.
Bond slept once with Blush but Domino was his beloved to unleash himself into the oblivion and foiled the bombing plan in Washington and in Palmyra.
15. A View to Kill (1985)
Tanya Roberts as Stacey Sutton, geologist
Microchips are programmed to control the injection of the additional natural steroid to overcome fatigue during the race. The injection is triggered by a remote-controlled transmitter, small enough to fill into the tip of the jockey's whip of 8 cane. Max Zorin, former KGB Conrad, produces the microchips from Silicon sand, known as the Main Strike programme. He singlehandedly wants to control the supply of the chips against Silicon Valley production and distribution.
The department of Oil and Mine's head Howe's secretary Miss S. Sutton, a geologist by profession, and James joined in hand to foil the plan of Zorin to destroy the Silicon Valley by creating artificial earthquakes by bombing the San Andreas and Heyward Fault to create a flood to submerge the Silicon Valley. After the mission Bond and Miss Sutton found them in each other, even though he slept with Zorin's assassin operative May Day.
16. The Living Daylights (1987)
Maryam d'Abo as Kara Milovy, a celloist
General Koskov sought London's intervention in escape from the possible assassination General Pushkin planned in an opera show. Rescued, he had been exported to the UK through a gas pipeline between UK and Russia. Koskov reveals a list of 'Smiert Spionom' 'Death to Spies' to the meeting, a list of targets of British and American agents which might lead to a nuclear war in retaliation.
However, Brad Whitaker's man got into the MI6 headquarters as a milkman and had taken captive Koskos. Whitaker was an arms dealer. In Tangier, Pushkin went to meet with Whitaker and said that the contract worth 50 $ million to buy equipment is to be cancelled, and asked for the money in 48 hours.
Even though London ordered Bond to eliminate Pushkin, Whitaker put Narcos, an assassin to eliminate him. Just because of London's cautious move, Whitaker approves of eliminating another British agent to hasten the process.
Bond tracked down Pushkin in Tangier, a Moroccan port on the Strait of Gibraltar, and found that 'Smiert Spionom' 'Death to Spies' was a Brea operation that was deactivated 20 years ago, making it obvious that it was not Russia's plan, and he knows nothing about Koskov. Bond proposes to Pushkin that he must die to find out what is Koskov up to. He was planned to be shot by Bond in an opera show with a bulletproof vest on.
At Whitaker's place with him, Koskos was happy that he was able the British government to believe that Pushkin was behind the Death of Spies mission. They planned to export diamonds to Afghanistan and take Bond to the Russian authority for killing Pushkin. In Afghanistan, at the Russian airbase, Koskov handed James and Kara over to the Russian authority.
After getting out of the Russian prison, James and Kara were joined by the Afghan resistance movement, Mujahidin.
Koskov's plot was to buy American hi-tech weapons to use against Afghanistan. The next day on their way to Khyber Pass with the Mujahidin James realized that they were carrying raw opium. Georgi showed up there with diamonds, diamonds in exchange for opium to buy large quality of hi-tech weapons. James bunt the consignment of Opium before it reached to Whitaker.
But later on, James found that Koskov avoided the arrest by using London. He was in contract with Whitaker, the arms dealer, to buy a large quality of hi-teach weapons from America to be against the Afghan people by Russian authority.
Bond thwarted the plot of Koskov, he considered Kara as a defector for helping Bond. When she realized that she was used by Koskov for the defection, she remained with Bond throughout his operation to destroy his plot and save Afghanistan from further catastrophe. After the operation, Kara and James remained in love and she was granted a visa by Pushkin authority.
17. Licence to Kill (1989)
Carey Lowell as Pam Bouvier a CIA agent
Carrey Lowell as Pam Bouvier, a CIA agent investigating Sanchez, the drug lord of Isthmus city of Panama, helped Bond bring down the operation and drug distribution centre and lab.
During his operation and dealings with Sanchez and his organisation, he got to know Lupe, Sanchez's captive girlfriend and Bond's love-bait. Lupe made advances on James and they two slept together.
The triangular problem of love evolved into a personal discontentment between Pam and Lupe as the latter expressed her feeling to the former.
However, James fell for Pan during their professional mission. As their professional journey came to an end, James really had to break Lupe's heart to choose the CIA agent over the drug leader's mistress. I felt a little broken to see Lupe part her way with someone else while she had had James's access to Sanchez's life and into her heart.
18. The Golden Eye (1995)
Izabella Scorupco as Natalya Fyodorovna Simonova, a level-two programmer
Xenia Zaragevna Onatopp was an ex-soviet fighter pilot, and suspect of the Janus crime syndicate in St. Petersburg. Xenia is after the Goldeneye, secrete space weapon, secured in Space Weapon Control Centre, Severnaya, Russia.
Natalya Fyodorovna Simonova, a level-two programmer of Space Weapon Control Centre which was destroyed by an ex-Soviet fighter turned outlaw and traitor army general Ourumov, survived.
Electromagnetic Pulse (EMP) satellite weapon developed by Americans and Soviet in the Cold War, discovers after Hiroshima. It set off a nuclear device in the upper atmosphere. Once set off, it destroys every electronic device by creating a pulse, a radiation surge.
It is used to knock out communication of enemy countries before they can retaliate. Natalya was one of the two assistant computer programmers of Space Weapon Control Centre, Severnaya to Survive, with Bond she went along to find out the Goldeneye, and the people who get it to destroy the communication systems. Orumov joined a former British Intelligent Service operative, 006, who joined Liens Cossack, the group that worked with the Nazis during WWII.
19. Tomorrow Never Dies (1997)
Michele Yeoh as Wai Lin, the Chinese secret service operative
H.M.S. (Her Majesty's Service) Devonshire is ashore in the International Waters in the South China Sea and two Chinese MiGs were flying over it while Carver Media Group Network, Hamburg sent a drilling machine to Devonshire. It cut through the ship and made it sink. People aboard thought the Chinese MiG passing over dropped it.
Carver Media Group Network (CMGN) fired missiles at one of the hovering MiGs and killed all the crews, except 17. The British government was, by CMGN, convinced that China caused the catastrophe because Devonshire crossed the International Waters line and advanced into China. Carver, the head of the CMGN and Worldwide media baron, owns the Tomorrow, and headlined the news targeting billion viewers or readers. Carver uses techno-terrorism for media dominance and for catchy media headlines, and uses encoder –went missing from US air force– GPS tracking system to locate ships.
The Ministry of Defence had given 48 hours to investigate. Bond needs to renew his relationship with Carver's wife, Paris, to get closer to him. To find out if Carver or someone in his organization sent that ship off course and why.
Wai Lin the Chinese People's External Security Force and Bond had flown to CMGN, Hamburg, Germany, Bond as a banker and Wai Lin as a Chinese newsagent.
After stealing the encoder Bond went to the US Air Base in the South China Sea, it went missing from the US air force. It was used to manipulate Devonshire's GPS tracking position
Lin and Bond exploded the Stealth boat in Ha Long Bay, was belong to General Chang of Vietnam, from where Carver controls to attack Devonshire by manipulating its GPS tracking position. He creates chaos in the media to provide with coverage with cool and objective coverage. He has planned to kill all the Chinese leaders for General Change to take over so he may be granted exclusive broadcasting rights for 100 years.
Bond and Lin ruined Carver's Stealth that stopped a war between the UK and China. James and Lin, the two secret agents of the two countries made détente in sharing kisses.
20. The World is Not Enough (1999)
Denise Richards as Dr Christmas Jones, a nuclear physicist
Elektra King killed her father Sir Robert King for not paying the ransom money while she was kidnapped by Renard and took over her father's business of construction of the pipeline in the Caspian Sea. Renard was an anarchist, who killed King by delivering his money from the Swiss Bank through James Bond.
Bond brought the money to the MI6 headquarters in London from Swiss Bank. In one of the notes, the anti-counterfeiting strip was replaced with magnesium which acted as a detonator. And King's lapel pin was switched for a copy that contained a radio transmitter to trigger the blast. In other words, he set off the bomb that killed him.
Bond caught Renard stealing a bomb in collaboration with a Russian general from the Russian Atomic Energy Department, where Christmas works as a physicist. He also stole a submarine from Russian authority. They want the submarine to use as the reactor.
By putting weapons-grade plutonium in that submarine's reactor, they were up to creating a nuclear meltdown. The explosion would destroy Istanbul contaminating the Bosporus for decades and killing 8 million people. The intention was to take control of the oil business.
When, as a nuclear scientist, Dr. Christmas found out that a plutonium bomb has been stolen by the greatest terrorist Renard, she helped Bond to stop Renard to put a weapons-grade plutonium rod in the submarine's reactor. After killing Elektra, and Renard and blowing up the submarine, Bond indulged himself in bodily warmth with Christmas.
However, unlike in any other Bond film, in The World is Not Enough, Bond himself had to kill his love bait Elektra King, the woman who usually belonged to a villain or married to his counterpart.
21. Die Nother Day (2002)
Halle Berry as Jinx Johnson, NSA agent
Alvarez in Alvarez Clinic, in Los Organos, Peru, provides treatment to increase life expectancy and transformation of appearance into a particular targeted person by DNA replacement therapy. For that Dr. Alvarez first needs to kill off one's bone marrow, wipe the DNA slate clean, and then introduces new DNA harvested from healthy donors – orphans, runaways, and people that won't be missed.
Bond met Jinx, an undercover NSA agent, on Los Organos Island, in the sunset while he was looking for Zao. The next morning leaving Bond at the hotel room, Giacinta headed for the Alvarez clinic where Bond also headed for Zao.
However, she killed Dr. Alvarez in the chamber in the guise of a patient. Zao was under treatment for transformation from his current state to a different person targeted person. She was also after Zao. He got away but left a diamond from Gustav's' mine.
Diamond king Gustav Grave's 'Icarus Space Programme', made of diamond, it concentrates the sun's power with his publicist Miranda From. Verity the trainer. Conflict diamond from Africa. Giacist joint Bond in Iceland to kill Zao and Gustav. Gustav was actually Colonel Moon transformed by gene therapy.
22. Casino Royale (2006)
Eva Green as Vesper Lynd, International Liaison Officer of Her Majesty's Treasury
Bond started his journey to find out Eclipsis that left a text on a bomber's cell phone in Madagascar. The text was sent by Lex Dimitrios, an associate of Le Chiffre, a private banker to the world's terrorists, from the Ocean Club in Nassau, the Bahamas.
However, Dimitrios lost his car and a big bait to Bond in the Casino of Ocean Club, where he first saw his wife. Bond needed to hook Dimitrios' beautiful wife Solange to learn about his movements. With love, he hooked her.
Informed that Le Chiffre plays casino on his client's money and who never loses, when Bond failed Skyfleet bombing, airline the prototype, it cost Le Chiffre 100 million dollars. In order to stop him, Bond must play him off in the Casino. Money was supplied by the British treasury.
Vesper Lynd, International Liaison Officer of Her Majesty's Treasury travelled to Montenegro to the game of casino in the Casino Royale. They showed up as husband and wife in the club. Bond won 150 million dollars making Le Chiffre a critical defrauder to his clients, which led to accepting his death at Mr. White's gun when Le Chiffre was torturing Bond to return the money.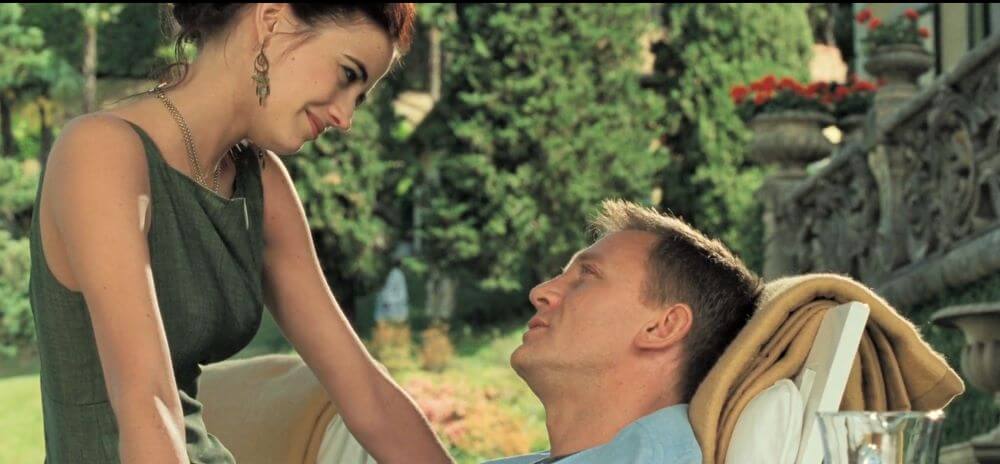 I liked the sarcasm between Eva Green and Daniel Craig, very funny. I found it the most romantic film among all other 007 films. Eva Green is a beloved to James and her deep look and the romantic conversation have taken this film to a new height.
The heart-breaking part is that the moment James decided to spend his life with her, she had withdrawn the money, that Bond won in Casino, and headed to deliver them to Le Chiffre's men, who kidnapped her Algerian boyfriend, Yusef Kabira. They blackmailed her to kill him if Vesper does not cooperate in handing the money to them. But Mr. White got away with the money, but Bond followed him. Arrested, was brought to MI6 Siena office.
However, Vesper was killed and buried in the acropolis in a counterattack between the cohort of Le Chiffre, Mr White and James Bond. Later he got to know that, that night when Mr. White killed Le Chiffre and his men, he spared Bond because she promised him to deliver the money to him. She made the deal to spare his life in exchange for the money.
23. Quantum of Solace (2008)
Olga Kurylenko as Camille Bolivian Secret Service operative
Mr White was taken captive by Bond to Siena Italy and escaped as got M's bodyguard, Mitchell stormed. MI6 did a forensic analysis of the money they found in his wallet. It introduced tagged bills into Le Chiffre's money-laundering operation by intercepting illegal payoffs. Then they traced money through several of his bank accounts around the world.
They found that some Bills were deposited into a bank account of Mr Slate in Port au Prince Haiti. Mr Slate stays at Hotel Dessalines 325 in Port au Prince. Bond took hold of Slate's documents in a briefcase, but Camille snatched the briefcase away and Bond followed her to Kings Key, to Dominic Greene, her Captor and CEO of Greene Planet.
Camille was rather expecting a zoologist hired for the document where she found out that Dominic had sent someone to kill her, where he already had Mr Slate killed. She was sleeping with Dominic to get to General Medrano, a Bolivian dictator, who killed her family.
Dominic promises General Medrano to destabilise the country by creating a coup to assume himself as the prime minister and got 26 countries to recognise his countries in exchange for a desert part, where Dominic is planning to establish the Tierra Project to control the water supply, of Bolivia as a part of the deal Dominic handed Camile over to General Medrano.
After killing Medrano, and Green and destroying their Tiera Project Greene started to control the water supply of Bolivia. Bond and Camille shared merely a kiss and parted their ways: Camille remained in Bolivia while Bond travelled to Russia to follow Yusef Kabira, her boyfriend of Vesper. Bond shared his bed with his fellow female officer, Field during their mission.
Along with Camile with who Bond had operated the mission to stop Dominic Greene's exploitative intent on poor Bolivian people by a corrupt dictator, Bond was seen involved romantically with his fellow operative, Miss Field.
24. Skyfall (2012)
A computer drive containing the identity of almost every NATO agent embedded in terrorist organizations across the globe was stolen from the MI6 office in Istanbul. In the mission to retrieve the hard drive, Bond had Eve as his assistant. In the middle of a fight with the man who possessed the drive on the roof of the running train, M speculated the possibility of losing bonds or other agents. Therefore, she orders Eve to take the shot, even though not clean. However, it hit Bond causing him to be drawn into the river.
Even though M wrote the obituary on Bond, thinking he was dead, he appeared in her apartment in one evening after seeing the news on the MI6 headquarter bombing. The shrapnel fragments from his body analysis revealed that it was Patrice who stole the list and put bullets in him. Intel and the CIA have been looking for him. Bond headed for Shanghai to kill the man who put a bullet through his heart during the fight. In Shanghai Bond killed the man and showed up in the Casino where he met the woman, whom he saw in an adjacent apartment while Patrice.
With less romance, Skyfall is a mission to kill an outlawed, disgruntled and given-up MI6 operative turned avenger and cyber-terrorist, Silva. He prepared a list comprising other MI6 agents to be killed gradually. James Bond's mission to retrieve the list led him to Shanghai to Patrice and to Macau in a Casino where he found his love bait, Severine, belonged to the sex trade. Silva was her employer and lover.
Surviving the fight in the Casino, he showed up in Severine's apartment. But they were captured and taken to the Island that belongs to Mr Silva, from where he operates cyber-attacks and rigs elections on behalf of the highest bidder, and in the meantime bombed MI6 headquarters. It cost Bond his Severine to get to Silva and arrest him.
Silva escaped from the MI6 Isolation chamber by hacking the security system after being captured and interrogated. Bond single-handedly took the operation to stop Silva out of his sheer obedience to his protector, M, the head of the MI6. To do so he let Silva and his men follow to the Skyfall.
Skyfall is the name of the place where, in Scotland, James Bond was born and grew up where Silva's and his men followed to kill M. But instead of killing, they became the kills entrapped in Skyfall's mischievousness. However, M died there from bleeding from a gunshot. Later James found out that the field operation who shot him on the running train and had a one-night stand in Shanghai was Eve, Eve Moneypenny.
25. Spectre (2015)
Lea Seydoux as Dr. Madeleine Swann, psychoanalyst
Bond foiled a stadium bombing plan in Mexico by Marco Sciarra, a Spectre operative. James went back to Marco Sciarra's funeral in Rome, Italy. He followed his widow, Lucia to her place right after the funeral and made her his love bait to get to the organisation, and to know about The Pale King or Mt White who was arrested in the Casino Royale and escaped in Quantum of Solace.
The Spectre controls 70% of antimalarial vaccines, 34% of H.I.V., and 40% of all oncological drugs across Sub-Saharan Africa with fake drugs. Now faces challenges from the WHO in their campaign against our counterfeit pharmaceuticals. They attacked in Hamburg and Tunisia.
From Rome to Altaussee, Austria Bond travelled to trail Mr White, who had been disowned by Spectre. MI6 findings tell that Sciarra, Silva, Le Chiffre, and Greene were linked to Spectre. Once traced Mr. White in his isolated house, James asked about L'Ame'ricain and promised him to protect his daughter, Dr. Madeleine Swann, a psychoanalyst. Before committing suicide Mr. White told him to try Swann at Hoffler Klinik in Austria.
Bond needs L'Ame'ricain to get to Franz Oberhauser or Blofeld. But Dr. Swann informed that L'Ame'ricain is not a person's name, but the name of a place, a hotel in Tangier. From Tangier to North Africa, he found Blofeld or Franz Oberhauser in his information centre in the middle of the African desert.
Bond needs L'Ame'ricain to get to Franz Oberhauser, not a person, a place in Tangier. Franz Oberhauser was a lover and torturer of Dr. Swann. They went to the same hotel room of L'Ame'ricain where he would bring her every year. Mr. White worked for Franz Oberhauser as an assassin.
Blofeld told Dr. Swann that James was his cousin, and grew up together after his parents' death. Blofeld had a connection with Max Denbigh, head of the Joint Security Service. Max is his chief of intelligence, owner of the global surveillance system built under the very nose of MI6, through which Spectre hopes to take control of everything.
However, the two jointly were able to blow the information centre up and headed for London to stop Max from broadcasting his surveillance system, but Blofeld survived and was taken captive to MI6.
In London, Dr. Swann chose to part her way from Bond. But soon found herself bound inside the building from where Max operated his surveillance system. Bond entered the building only to find Blofeld and Bombs put on 3 minutes. Just before the blast Bond, found Swann and jumped off the building. Bond and Swann ended up as lover and beloved. Married.
26. No Time To Die (2021)
Lea Seydoux as Dr. Madeleine Swann
No Time to Die is the longest and most-awaited Bond film of all, I guess. Longest because it is 2:43 minutes long whereas the shortest Bond film is the Quantum of Solace, 1:46 minutes. It is where a new female 007 has been introduced. Married to Dr. Madeleine Swann from Spectre, the new female version of 007 was in the lead from the Cuba operation to The Poison Garden mission. It introduces a new, and female 007.
Even though the 007 fans had to wait for two years for the film to be released, it finally came out in December 2021, due to the Covid-19 worldwide pandemic. Somehow, the film also predicted something similar to the COVID-19 infection, where quarantine was the most essential part to stop the spreading of the virus. The people close to infected persons by the nanobots or DNA-targeting were advised quarantine in No Time to Die was seen to be developed.
In Italy, a bomb exploded at Vesper Lynd's gravesite, as James went to visit it. Spectre follows them there in Italy. After a fierce fight, James sends Madeleine away.
Valdo Obruchev was kidnapped from a secret MI6 lab in London. He was developing a DNA-targeting weapon, Heracles, designed to save lives and eradicate collateral damage for our agents. It was thought to be the most efficient weapon in our arsenal. But Obruchev modified the nanobots so that they could kill anyone.
Since it's DNA-based, with further modifications, it can kill Families, and certain genetic traits. Single-nucleotide variants and polymorphisms that could target a range of individuals to whole ethnicities. You infect enough people. And the people become the weapon.
Nanobots are developed using people's DNA. its microscopic bio-robots can enter your system by the slightest contact with skin. Programmed with DNA to target specific individuals. Lyutsifer Safin kidnapped and produced millions of DNS profiling in disputed waters between Japan and Russia, The Poison Garden. Lyutsifer Safin also kidnapped James Bond's wife, Dr. Madeleine Swann, the daughter.
James Bond, along with Nomi, the new Bond, landed on the Island to rescue and destroy the mass-producing farm of Nanobots. Bond sent his wife and daughter ahead with Nomi to stay behind to kill Lyutsifer Safin. But James got infected with the nanobots there and chose to be there, while the missiles launched to destroy the entire Island and the plant. The life of Bond ended there, only to conclude the sequel, I guess.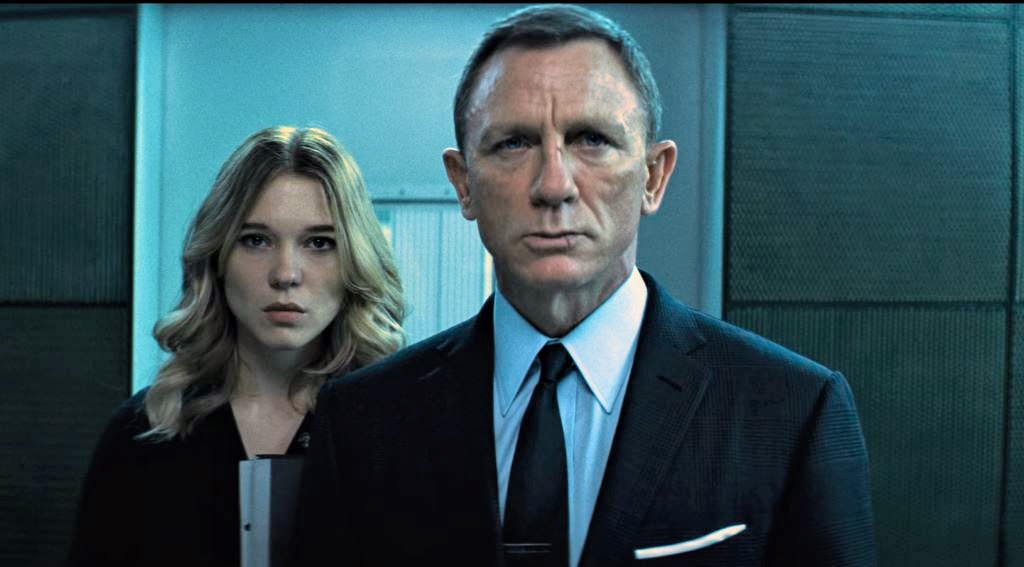 From Ursula Andress of Dr. No in 1962 to Spectre in 2015 there are about 76 Bond girls for whom Bond usually has a love interest or sidekick, a slang expression meaning a companion or colleague who is usually regarded as subordinate to who she accompanies. A bond girl is typically at least ten years younger than the leading protagonist, James Bond.
Even though there are more than one actresses with whom Bond has a sexual encounter there is usually only one main sidekick Bond Girl in each film. As we know in the last film Spectre the main sidekick was Dr Madeleine Swann (Léa Seydoux) and remains the for the No Time to Die.
Noticeably, the bond girls wear little to no makeup and no nail polish as well as they keep their nails short. Their hair may be any colour, though they typically wear it in a natural or casual cut that falls heavily to their shoulders. Their features, especially their eyes and mouths, are often widely spaced. Their eyes are usually blue and sometimes this is true to an unusual and striking degree.
Nevertheless, the world and the film lovers have yet another occasion to look forward to celebrating with great enthusiasm. As a film enthusiast, I can only tell you how hard it is to wait for a film which is to be released and nothing can be more awarding than to watch a much-awaited film, after all.
James Bonds: actors who appeared in all 27 Bond films
Sean Connery appeared in 7 films as James Bond, while Peter Stellers 1 and George Lazenby appeared in only 1 film On Her Majesty's Secret Service in 1969, legendary Roger Moore appeared in 7 films consecutively from 1973 to 1985, Timothy Dalton did 2 films, Pierce Brosnan appeared in 4 films as Daniel Craig already prepped in four films and No Time to Die (2020) is going to be his 5th and last film which was released on September 2021. However, along with the James Bond films themselves, Bond girls, most of the time keep us apprehended and riveted to the screen.
Sean Connery
The Scottish 6.2″ tall handsome actor appeared in 7 bond films between 1962 to 1983 with a host of other notable films. With a deep Scottish accent, Thomas Sean Connery was born in Edinburgh, Scotland on August 25, 1930. His father Joseph Cannery was a factory worker and truck driver.
His Bond films are Dr. No (1962), From Russia with Love (1963), Goldfinger (1964), Thunderball (1965), You Only Live Twice (1967), Diamonds Are Forever (1971) and Never Say Never Again (1983).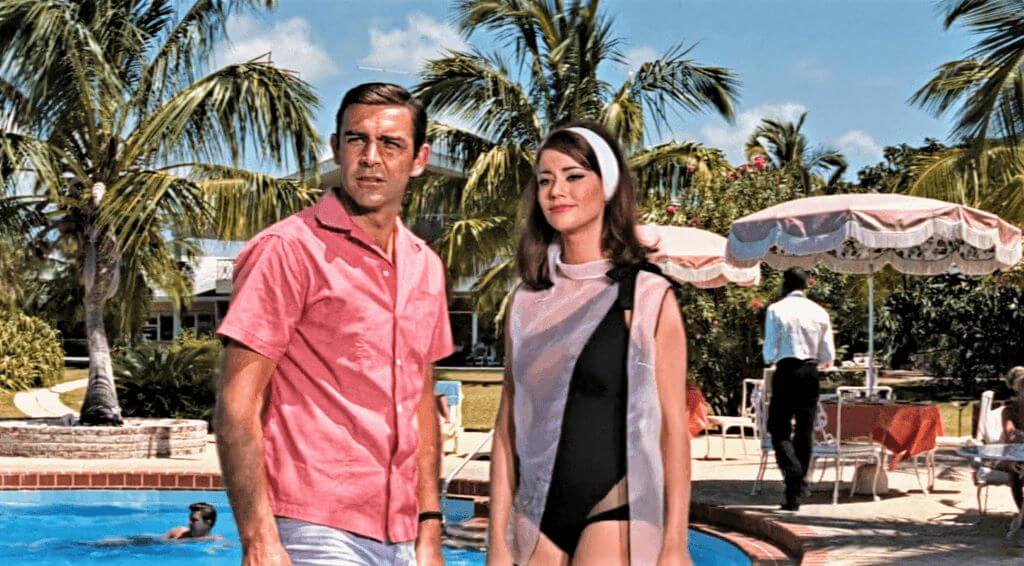 George Lazenby
The Australian-born actor George Lazenby was born on September 5, 1939, in New South Wales. The actor moved to London after serving in the Australian Army in 1964. Before he made his way to be an actor, he was involved in various professions such as automobile mechanics, selling preowned cars and being a male model, in London.
Even though he appeared in only one bond film, On Her Majesty's Secret Service (1969), he acted in many TV series and films and was the highest-paid male model in Europe before his career as James Bond.
Roger Moore
The legendary British actor Roger Moore also served in the British military during WWII. He was born on October 14, 1927, in Stockholm, London to a family of a policeman. His mother was born in Calcutta, India, to a British family.
Roger's career as an actor started in 1953 in the United Stated with Metro-Goldwyn Meyer. His role as James Bond started with Live and Let Die in 1973 in which he portrayed his predecessor Sean Cannery.
Live and Let Die (1973), The Man with Golden Gun (1974), The Spy Who Loves Me (1977), Moonraker (1979), For Your Eyes Only (1981), Octopussy (1983) and A View to Kill (1985) are the films played the role of James Bond.
For his services in UNICEF and Kiwanis International, Roger Moore was awarded Knighthood in 2003. He died of prostate cancer in Switzerland at 86, on 23 May 2017.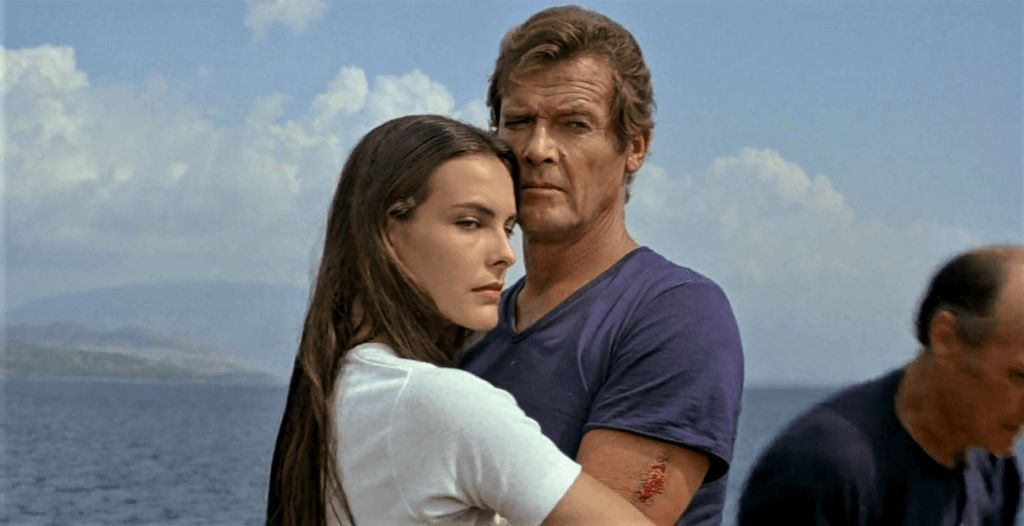 Born on March 21, 1946, Timothy Dalton was a trained Shakespearian actor who already made his career in television, theatre and films. Especially his role as Sir Laurence Olivier in Wuthering Heights (1970). But the Scottish actor's role as a James Bond started with The Living Daylight in 1987. Dalton, the green-eyed actor, officially resigned from the role of James Bond in April 1994 hoping for fresh challenges and the role subsequently went on to Pierce Brosnan. The Living Daylights (1987) and Licence to Kill (1989) are Dalton's acted films.
Pierce Brosnan
The Irish actor Pierce Brendan Brosnan was born on May 16, 1953, to a smith and carpenter family. His famous James Bond films are GoldenEye (1995), Tomorrow Never Dies (1997), The World Is Not Enough (1999) and Die Another Day (2002).
Was selected as one of the "50 Most Beautiful People by the USA magazine, People in 1996 and was voted as "Sexiest Man Alive" in 2001.
He was terminated from the role of James Bond because the producers did not want to renew the contract with him making him the only actor to resign not on his will.
Daniel Craig
The struggling actor Daniel Craig who had to toil in the restaurant kitchen as a waiter is one of the famous faces in the British theatre. From a teenage actor in the National Youth Theatre Daniel Craig rose up to be a much talk-about celebrity in Hollywood. He appeared in Casino Royale (2006), Quantum of Solace (2008), Skyfall (2012), Spectre (2015) and No Time To Die (2020).
Born on March 2, 1968, in England, he was raised by his older sister Lea as their parents split up in 1972. Daniel's interest in acting grows stronger when he saw Roger Moore's Live and Let Die when he was just five.
Being a film enthusiast I myself enjoyed all the rest 26 films from the James Bond series. I hope that Daniel Craig's fifth and reportedly the last Bond film would keep riveted the film lovers' eyes to the screen. But the probable conclusion of James Bond and the Bond girls chapter will come as a big surprise for many film lovers.
Conclusion
Among the interesting features of 007 films are getting to know different cultures, festivals, exotic places, beautiful Islands, various actresses from various nations and new technological innovations and scientifically advanced ways of saving people's lives. Every new leading female face in every new film kept us wondering and captivated for 60 years.
Whether 007 films were sexist or showcased killing sprees by a licenced killer is purely a matter of perspective, I guess. But I love watching hard-hearted men's romance as much as the elimination of evil power tended to rise to disturb the peace among the common people. The office secretary of M, Miss Moneypenny has been dreaming for Bond to do something for her. Even though Bond was seen to be sleeping with more or less 60 women, throughout all the 27 007 films James Bond was never seen to sleep with Miss Moneypenny, but only the professional flirts, except in Skyfall.
I have found Sean Connery the most passionate kisser, while Daniel Craig the most agile, swift and humorous man as Bond. Daniel Craig's stunt and ruthless attitude thorough Casino Royale to No Time to Die. However, Roger More is the best and most articulate conversationist of all. As for Bond's female counterparts, I am fascinated by Diana Riggs and Lois Chiles's soulful voices.