Boyhood 2014: Unexpected Film that Took 12 Years of Making
Last updated on September 22nd, 2023 at 09:59 pm
Directed by Richard Linklater Boyhood is the story of a boy, Mason, who went through many familial obstacles to reach his adulthood. Unlike any other film in cinematic history, Boyhood has been filmed for 12 years with the same set of actors, started from 2002 to 2014.
Along with making itself an epic fiction, Boyhood is also a documentary about a boy who, along with his elder sister Samantha, had to experience the brokenness of their parents and the constant moving of their location due to his mother's re-marriages. In Boyhood, we literally witness how a group of brilliant actors grew up in our very sight.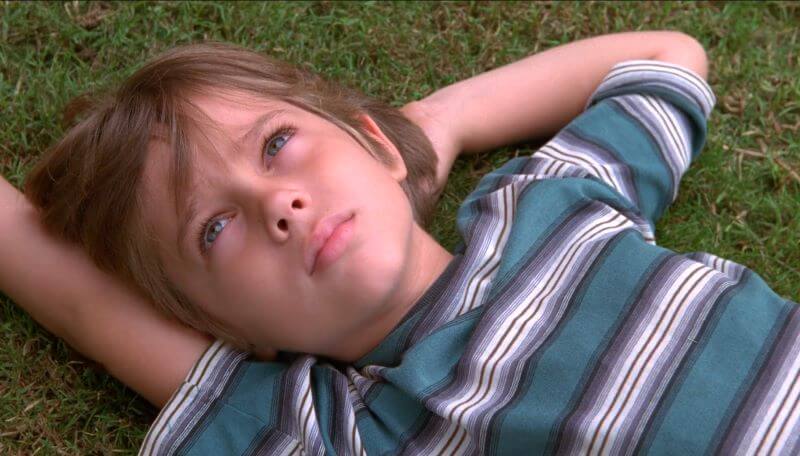 Caste by Ellar Coltrane (Mason) Patricia Arquette (Olivia) Samantha Lorelei Linklater (as Samantha and she is the director's daughter) Ethan Hawke (as Mason Sr.) and other same groups of actors, the Oscar-winning film Boyhood is one of the must-watch films. A film that took 12 years of making. It is one of the top 100 best films on my watch list.
Boyhood presents us that our recent past is a nostalgic capsule. Somehow many of us can relate our lives with Mason's. Somehow Mason's journey of life has been replicated in our lives. Family controversies, unstable marriages with his mother, re-marriages, new schools, his first love, good times, bad times, all of these Mason experienced in the 12 years.  Yet through a tide of parents and stepparents, girls, teachers and bosses, dangers, yearnings, and creative passions, Mason emerges to head down his own road.
Storyline:
Boyhood
The story unfolds as Ted came to Mason and Samantha's dedicated divorced mother, Olivia, to offer move with him, but she decides to stay with her children when Mason was just 6 years old. Olivia decided to move to Houston to her mother's and decided to pursue her higher education for the prospect of a better living for her children.
Their long-absent father Mason Sr, an aspiring singer, came back from Alaska to be reconciled with them, but Olivia decided to marry her professor, Bill. However, as a father Bill was oppressive and abusive, and Olivia had to divorce him and move to Illinois.
By the time Mason turned 15, Olivia married got married to Jim, one of the students in her psychology class. Jim turned out to be an oppressive father as well. Olivia divorced Jim.
Mason fell in love with Sheena and broke up and started working in a restaurant. He completed his high school by 18 Mason and got a scholarship in photography. He finally left her mother for UT where he found his love with Nicole.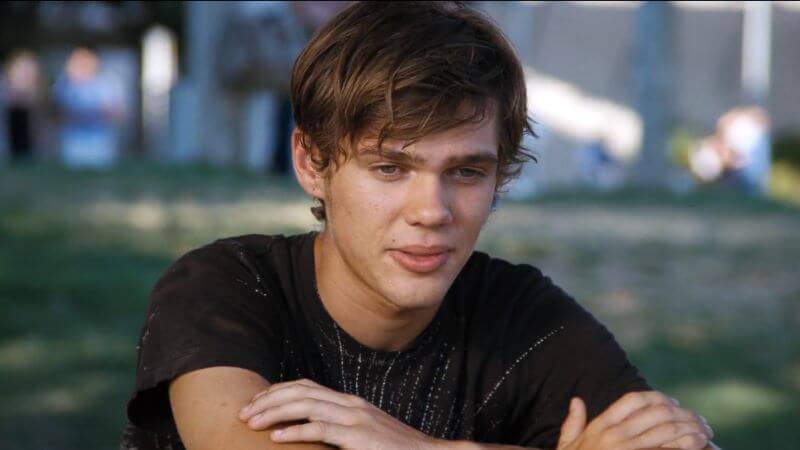 Boyhood shows what children from broken families had to go through and the separated parent's desperation to look after them. Being a single parent and for a better living, Mason's mother had to marry multiple times and move them from place to place while Mason and his sister had to be exposed to strange environments, new schools, new groups of friends, and mostly new foster fathers. Life led them to unusual situations and brought unexpected dilemmas.
Over time as Olivia's children found their way to college, she felt the inevitability of life, loneliness. She broke when she had to let Mason leave the house for college. On the other hand, Mason's father stopped pursuing his career as a struggling singer to spend time with children and impart knowledge to them.
Though separated as parents Olivia and Mason Sr. dully carried out their responsibilities towards their children. We see for many people it is quite easy to father children instead of being the real guardians.
Along the journey, Mason experienced the harsh abuse by his stepfathers and found his passion to become a photographer. Mason finally left his mother for college and shared a room with Dalton at the University of Texas. There he met his girlfriend, Nicole. Nevertheless, What Nicole conveyed to Mason about the moments of life got me thinking hugely. Nicole suggested that instead of us to 'seize the moments', we are seized by the moments, constant moments.
It put in my mind John Keating's motivation to his students in the Dead Poet Society (1989). Keating urged his students to follow the motto of 'Carpe Diem', "Seize the moment". Boyhood presents us with a paradox of moments.
While we are to seize the moment in the constant struggle for glory and success, people like Mason are caught up with constant moments from which he has no escape, moments that controlled him, and the moments when he has to be concerned with people's judgment of him.
Conclusion
Yes, Boyhood may not have great lines or big thoughts but it retains its greatness for the way it has been given to us. My huge thanks to the actors who remained committed and faithful for 12 years which certainly is a daunting task for all for the actors, as well as for the director.
However, when asked by Sheena what would Mason do in a world where there will be no controlling over his life, he said, "I just wanna be able to do anything I want, because it makes me feel alive." Indeed, in freedom, we are free to find ourselves and discovered our passions.