CODA 2021: A Heartfelt Story of Music, Love, and Deaf Culture
Last updated on April 13th, 2023 at 10:07 am
CODA 2021 (child of deaf adults) is an American drama film directed by Sian Heder. The film tells the story of a young girl named Ruby, who is the only hearing member of her family, all of whom are deaf, in a fishing village in England. It is about her struggles to find her place in the world, as she feels torn between her love for her family and her passion for music. However, CODA is the story of 1.5 billion deaf People in the world.
When her family's fishing business is threatened, she found herself torn between her family and her passion for music. It is a story also about the fishing community who have to survive at the mercy of big businessmen and the state's rules and regulations on fishing where most of the time they have been taken advantage of for their disability by listening people.
As Ruby grows up, she becomes increasingly aware of the challenges faced by her family, who are often marginalized and discriminated against because of their deafness. Despite this, her family is close-knit and supportive, and Ruby finds solace in the music that she loves.
As Ruby's talent for singing grows, she is faced with a difficult decision: should she pursue her passion for music and leave her family behind, or stay with her family and give up her dreams?
In the end, Ruby decides to pursue her music, but not without the support and encouragement of her family. The film ends with Ruby singing on stage, surrounded by her family and friends, who are all proud of her and the person she has become.
Though her family is completely dependent on her for communication with the listening world, Ruby's passion was for singing. In a family where none can hear what she sings, she pursued her dream and ended up having a scholarship in Berklee Musical School, in Boston. Read my other film reviews.
Directed by Sian Heder, CODA (Child of deaf adults) won an Oscar award as best picture of 2021. Emilia Jones was brilliant as Ruby who had to encounter bullies from her peers at school. She always had to decide whether it was her closely knitted family or her passion for music that she should prioritise. However, she decided to peruse her passion for singing even when she knows that her family business is unable to function without her.
One day her parents visited a doctor for their skin problem. When the doctor advised them not to have sex for two weeks during the process of healing, she even reluctantly had to interpret that to them. Though unable to communicate verbally, her they were all on good terms which was an example to her singing partner and boyfriend, Miles.
Miles reveals that even though she thinks it was embarrassing for her to hear her mother moaning loudly during consummation while he came to their place to practice music, she has the perfect life he dreams about while his parents were fighting every time and there was no laughter. While, because of lack of money Ruby could not dream of going to college, her music teacher was sincere enough to give his time and open the door of opportunity for her at Berklee College of Music.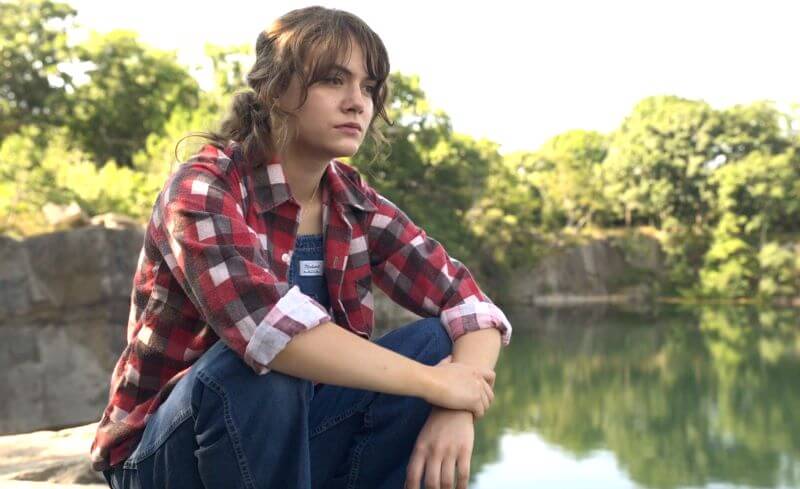 When Federal Law Enforcement banned her family from fishing for operating vessels in a negligent and dangerous manner and fined and allowed them to fish only if they had someone who can hear, she was considering sacrificing her opportunity to go to college to remain with her family. But her elder brother was against the idea of missing her opportunity because of the family.
Finally, they all agreed on her audition after a concert where her family were present. Rudy gave almost the entire life at 17 to the interpretation of communication of her family. She noticed their complete reliance on her.
CODA 2021 and 1.5 Billion Deaf People of the World
Deafness occurs due to many reasons including congenitally, because of age, infection, noise or because of ototoxic drugs. According to World Health Organisation, there are 1.5 billion people with hearing loss and the number will rise to 2.5 billion by 2050 which is an extremely scary message.
34 million children currently have deafness globally of which 60% of cases are due to preventable causes. More than 1 billion young people (12-35) are at risk of hearing loss due to recreational exposure to loud music.
However, the human rights to people with hearing disabilities is most of the time ignored. The World Federation of the Deaf estimates that there 70 million of the deaf people receive no education, a profound breach of human rights to education.
Human rights are universal, indivisible and interconnected that is belong to all people, regardless of gender, national or ethnic origin, colour, religion, language, or any other status such as disability or deafness. Unfortunately, however, due to societal prejudices and incorrect assumptions, deaf people's rights are often overlooked or denied – especially in developing countries.
People do not come into their contact because they have to communicate in sign langue with them which is widely ignored. Sometimes deaf people do not have access to sign language. Because of a lack of communication with the hearing people they are deprived of their dues which we witness in the film that just because they cannot hear they were underpaid of their catches.
Lack of accessibility to informed decisions, bilingual education, equal employment opportunities, and equal participation in personal, public and political areas are the impediments for the deaf population.
The world still needs to adopt the deaf community without taking advantage of their disability. They must be included in the mainstream human community without any form of discrimination or judgement. If they fail to secure their dues it means that we the listening people are responsible for failing them by not giving them what they deserve as human beings. I think CODA 2021 is a great wake-up call for us in that regard.
CODA is a heartwarming and emotional film that explores themes of family, identity, and the importance of following one's dreams. It is a powerful and uplifting story that celebrates the resilience and strength of the human spirit. CODA received critical acclaim for its portrayal of deaf culture and its representation of deaf actors in leading roles. It won four awards at the 2021 Sundance Film Festival, including the Grand Jury Prize and the Audience Award in the U.S. Dramatic category.