Last updated on September 23rd, 2023 at 04:18 pm
The Godfather 1972 by American writer Mario Puzo is a crime novel published in 1969. The 1972 film The Godfather was based on the novel, which is one of the greatest films. The film is about the most respected and powerful Mafia Don in New York City and the war between six powerful mafia families after WWII. I read the book after watching the film first and realised why the film happens to be a great piece.
Acted by Marlon Brando, Alex Rocco, Tony Giorgio, Franco Citti, Saro Urzi, Corrado Gaipa, Julie Gregg, Salvatore and many others, The Godfather (1972) is a crime film which is one of the 101 best films of 100 years on my list of watching. It's the number 2 best film of 100 years, according to the American Film Institute, one of the 100 America's greatest films, 21st film 100 Great Films of All Time by the British Film Institute.
The Godfather 1972 is a cinematic masterpiece that tells a compelling story of power, respect, and revenge in the world of organized crime. Follow the Corleone family as they navigate the dangerous underworld of New York City and witness the iconic performances of Marlon Brando and Al Pacino in this timeless classic.
The Godfather is based on the six most respected and dangerous Sicilian Mafia families in New York after and before World War II. Of all six families–the family of Anthony Stracci, the family of Ottilio Cuneo, the family of Tattaglia, the family of Don Emilio Barzini, the Turk family led by Sollozzo and the Don Corleone family–the Don Corleone family was the most respected and feared family in New York.
Storyline:
The Godfather 1972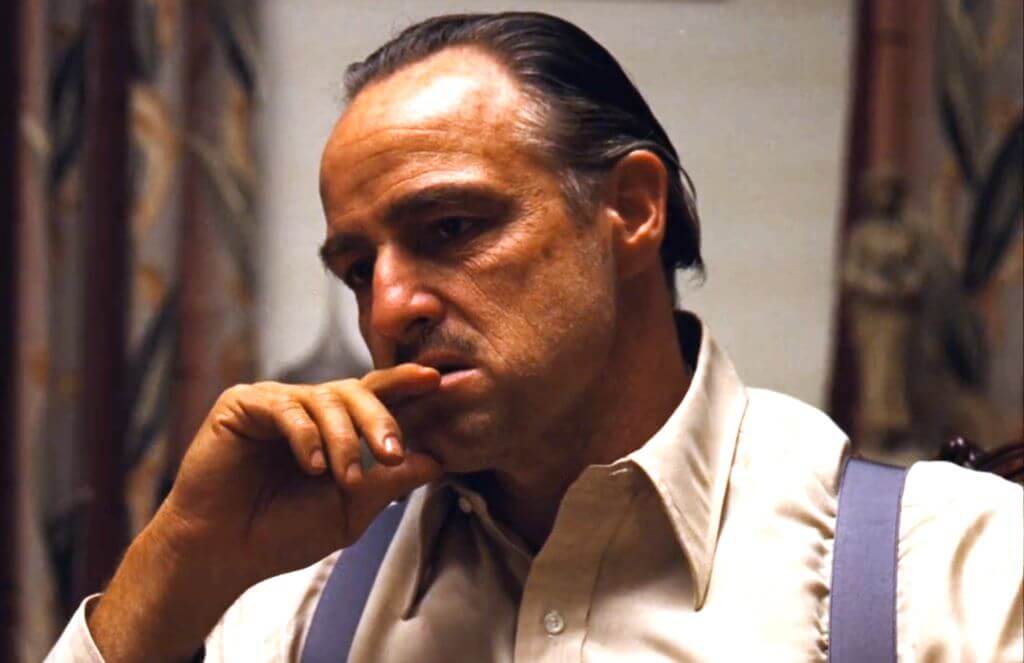 In 1945 New York City during the wedding of his daughter Connie to Carlo, many came to attend the wedding while others came to request Don Vito Corleone's intervention in their problems. Former US marine and his youngest son Michael came with his girlfriend Kay Adams from New Hampshire to introduce her to his own family at the reception. Amerigo Bonasera came to seek justice for his badly bitten daughter by two American young men.
Removed from his role, Johnny Fontane, a famous singer and Vito's godson came from New York seeking Vito's help in securing a role in the upcoming war film under production in Jack Wolts' studio.
Vito dispatches his consigliere, Tom Hagen, to influence studio head Jack Woltz to give Jonny the role. Though refused at first, Woltz agrees to the role when he found the severed head of his prized racehorse in his bed.
Close to Christmas, drug lord Sollozzo asks Vito to invest two million dollars into his drug business and for political protection.
Vito declines, citing that involvement in the drug business would alienate his political connections. To investigate Sollozzo's partnership with the Tattaglia family Vito sent his button man Luca Brasi to Tattaglias's establishment. Sollozzo and Tattaglia killed him there.
Because of Vito's refusal, the Corleone family had to face fierce opposition from the. Later, Sollozzo's gunmen gun down Vito and kidnap Hagen while Vito was in a coma after an attempted assassination.
Now that Sonny, Vito's eldest son, is in command, Sollozzo pressures Hagen to convince him into the business and released him with the message. Sonny avenged Brasi's death by killing Bruno Tattaglia.
A friend should always underestimate your virtues and an enemy overestimate your faults.

~Don Vito Corleone
However, Vito survives the assassination. Michael made sure that his father in the hospital had been taken care of well and properly guarded. He found that Vito's guards were removed by an NYPD officer, Mark McCluskey, on Sollozzo's payroll. Michael was badly bitten by corrupt police captain Mark McCluskey when he was able to save Vito's life from another attempt in the hospital.
When Sollozzo and McCluskey requested Michael to meet them to settle the dispute by making him agree to the drug business deal, he agreed to meet in an Italian restaurant. But they planned to kill the both and send Michael in hiding.
Michael meets Sollozzo and McCluskey at a Bronx eatery. Asking excuses to go to the bathroom to urinate, Michael got hold of the gun Clemenza kept in there. Out Michael shot them and his men drove him away in no time.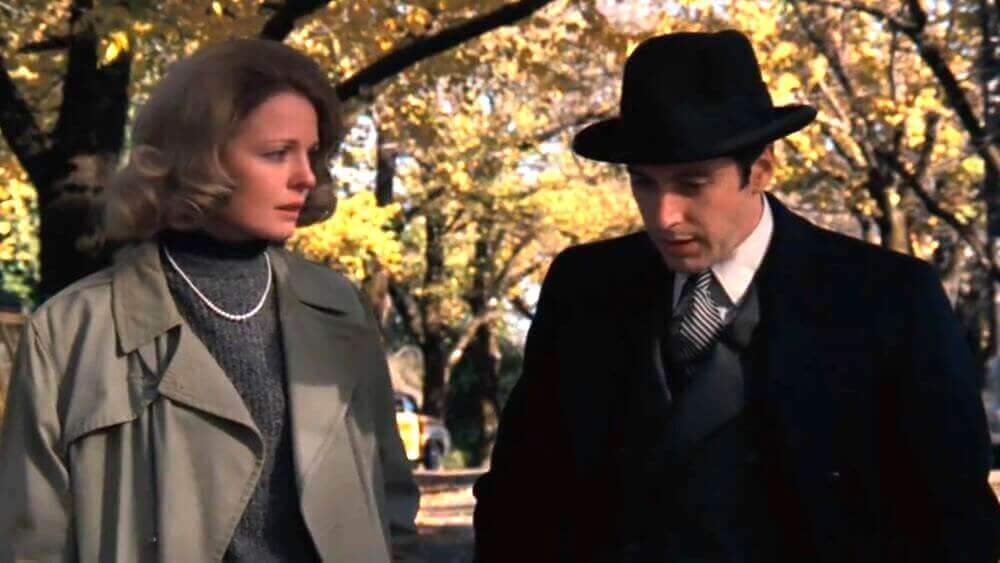 Notwithstanding a clampdown via the authorities for the killing of a police captain, the five families waged warfare. Michael fled to Sicily and Vito's second son was sheltered by a casino owner, Moe Greene, in Las Vegas. Sonny publicly assaults and threatens Carlo for physically abusing Connie. Sonny couldn't help but rush to rescue her once heard that Carlo was abusing her again.
But on his way, he was ambushed and murdered by gunmen waylaid in the highway toll booth in broad daylight. In Sicily, Michael met and married a Sicilian girl, Apollonia, however, she is killed quickly thereafter in an assassination meant for him, by one of his bodyguards, Fabrizio.
Devastated and broken by his son's death and warring situation, Vito Corleone convened a meeting with the other powerful Five Don families. He assures them that he will withdraw his opposition to their drug business and will not avenge Sonny's death. He made sure of his and Michael's safety while in the country and business.
After the agreement, Michael was brought back and married to Kay Adams. In the 1950s Michael becomes the father of two children. When Vito became fragile and unable to lead the family, and Fredrico not suited for leading, Michael assumed himself as the head of the Corleone family. 
Keep your friends close, but your enemies closer.

~Michael Corleone
Before his death, Vito said that Don Barzini ordered to the killing of Sonny, and warned him that he might be killed too in the meeting arranged by Caporegime Clemenza. Backed by Vito, Michael released Hagen from his position of consigliere.
Michael travels to Las Vegas to buy out Greene's share in the family's casinos in his hotel. But Michael was surprised to see Fredo having sided with Moe Greene that his own family which compelled him to threaten his own brother. 
Vito Corleone died of a heart attack in n 1955 in his garden. Tessio, one of the faithful aids of the Corleone family, asked Michael to meet with Don Barzini. The meeting was fixed on the day when Connie's son was to christen and Machel was at the altar to his godfather.
While he was still in the church the button men of the Corleone family killed the Dons of the opposing five families, Moe Greene. And Tessio was executed for his betrayal of the family.
Afterwards, Michael followed Carlo and elicited a confession of his involvement in Sonny's killing. Michael assured him that he was going to exile him somewhere. However, Clemenza killed him later on, which enraged Connie to confront her brother while Kay Adams was in front of him.
She asked Michael if Connie was right about his involvement in Carlo's murder. To her relief, Michael denied the charge. Capos appeared in the room as Kay left and paid homage to Michael as the head of the Don Corleone family.
Awards
Best Picture (Won)
Best Actor in a Leading Role (Marlon Brando) (Won)
Best Adapted Screenplay (Mario Puzo and Francis Ford Coppola) (Won)
Golden Globe Awards – 1973:
The Godfather 1972 won five Golden Globe awards out of seven nominations
Best Motion Picture – Drama (Won)
Best Director (Francis Ford Coppola) (Won)
Best Actor in a Leading Role – Drama (Marlon Brando) (Won)
Best Screenplay
Best Original Score
These are some of the major awards and nominations that The Godfather received in 1972 and 1973. The film is widely regarded as one of the greatest in cinematic history and continues to be celebrated for its exceptional storytelling, direction, and performances.
Personal insight
Behind being a Don, Corleone a benevolent father to the fatherless, his home became a home for the homeless, such as his consigliere Thomas Hagen. He became Godfather to an upstart music aspirant Jonny Fontane to make him a Hollywood movie star and had him win an Oscar using his political power.
When the state's justice system fails to protect and provide the weaks with justice, when society never pays heed to the insignificant people, they come to him to seek justice.
And his gunmen duly take care of matters. He got criminals bailed from death row by manipulating and handling the judiciary system, and getting them a high position in his organisation. He became the benefactor to many and a saviour in the society he created. A society where there is no rule of law but orders of power and mutual empowerment.  
There are many things that the movie does to tell us about. We do not know how the great Don Corleone became the Godfather, we don't know his greatness, generosity, ferocity and being Godfather became his only 'destiny'.
I'm gonna make him an offer he can't refuse.

~Don Vito Corleone, The Godfather quote
The film does not tell how an honest police captain, McCluskey, became a protector of mafias, instead of a guardian of the state's people. Being under the payroll of Sollozzo helped him send his children to a better college, buy his wife better clothes and stretch his assistance to his sister and relatives. Pressured by family needs Captain Mark McCluskey, found no way to be rescued except to be complicit in illegal activities.
Mario Puzo, or the greatness of the great Godfather Don Corleone in that matter, reminds us that once the state fails to protect the powerless; provide justice; and cronyism, corruption and selective application of law infiltrate the system, the powerless aspire to become powerful take role of the state administration.
The Dons or the underworld promise to give justice with guns and general chaos. More insights, descriptions and differences between the book and the film are available on the book review page.
Conclusion
I came to know why The Godfather 1972 is a great movie only when I read the book on which it is based. One may not find the film as good as people say it would be. But reading the book would certainly make them say, "Don't judge a book by its film".
Regarding the film, I must reiterate that the film is undoubtedly a great making. Marlon Brando as the Don is the unquestionable portrayal.
However, I liked the description of all the characters. Throughout the book, the intelligent sayings of Don Corleone are memorable. The style of description of Mario Puzo kept me awed. The book is a thorough description of guns, mafia activities, gambling, abortion and the bending of state elements to corruption, to the power of the underworld.
Nevertheless, the timing of some incidents had been altered in The Godfather 1972 while some other characters cannot be easily understood without reading the book. But Al Lettieri's acting as Sollozzo is the reason I go back to the film.
---