Last updated on September 19th, 2023 at 07:43 pm
Directed by Robert Wise The Sound of Music is a 1965 American musical film based on the Broadway musical of Richard and Oscar Hammerstein II that presents a love story of a young nun, Maria, and an Austrian widowed naval officer, Von Trapp, and his eldest daughter, Liesl and a member of Nazi SS Germany during German annexation of Austria in 1938.
The film shows how the previously joyous and music-loving family of Von Trapp got back its music because of a music-loving nun who was appointed as a goriness to the seven children of the family by her abbey in Salzburg.
It shows how Von Trapp being a patriotic Austrian refused to join the German Naval to avoid persecution and fling the German flag, and fled to Switzerland crossing the mountains instead of bending to Germany's rule—that too using music as a means of escape. The film bagged five Academy Awards and six Tony Awards making it one of the best pictures and the greatest musical films of all time.
The Sound of Music is also a journey of Maria who has a strong passion for singing which she used to restore human relationships and bring back love and joy into a family where children are deprived of these. Because of her sprightful youth and love for music and nature, she often would get lost and miss the responsibility in the convent and mass.
Growing up in the majestic and breathtakingly beautiful mountain range and climate she couldn't stop herself to be attracted to their beauty often. Because of her spitefulness, she was described as a moonbeam, unpredictable, a darling, a demon, a lamb, a headache and an angel by her fellow nuns.
The film is also a love story between Von Trapp's eldest daughter, Liesl, and an Austrian telegram deliverer turned Nazi soldier, Rolfe. Though Liesl loved him going beyond her father's restrictions he eventually stopped loving her as her family did not consent to German annexation.
Cast by Julie Andrews (as Maria), Christopher Plummer (as Captain Von Trapp), Chamian Carr (as Liesl), Heather Menzies (as Louisa), Nicholas Hammond (as Fredrich), Duane Chase (as Kurt), Angela Cartwright (Brigitta), Debbie Turner (as Marta) and Kym Karath (as Gretl), The Sounds of Music is one of the 101 best of 100 years I have been reviewing.
Storyline: The Sound of Music
Maria went missing during a morning mass in the abbey and was called to meet the Reverend Mother of the convent. She was singing in the beautiful hills nearby. She reasoned that she could not help herself holding because the gate was open the hills were beckoning her. She described the beauty of the mountains, clouds, and the sky was so blue and she needed to be part of it at Unterberg where grew up.
"To find the will of God and do it wholeheartedly", replied Maria When Superior mother as to what the important lesson she leant so far. Then she revealed that she is going to send her away for a brief period of time.
Though surprised to hear that she was going to be sent to a family in Sulzberger to take care of seven children, she accepted as a will of God to find in herself what the convent expects from her. She was also told that the family belongs to an Imperial Navy officer whose wife died seven years ago.
She left the convent with a promise to be confident, and kind and impress the people she was going to serve. She was utterly terrified to see the Captain's beautiful and expensive house and even more terrified to see the stern and cruel-looking captain who ran his house as if he were a captain of a ship.
When he told her to change her clothes before she met with the children, she said she had given away all the worldly clothes to the poor and the ones were wearing they did not take.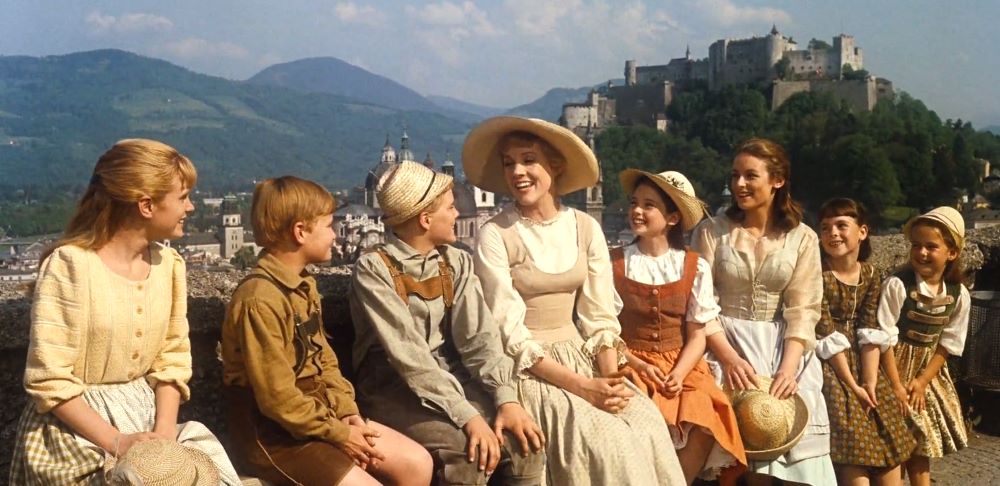 At first, Maria struggles to interact with the children but ultimately wins them over with her kindness and sense of fun. Maria thought their music back. Von Trapp started loving his children through their music and dance which led him to fall in love with her eventually. She learnt about his feelings from Von Trapp's baroness, Elsa—a wealthy widow from Vienna whom he was supposed to marry.
In order to protect her vow to the convent, she left secretly. When in the abbey the Reverend Mother wanted to know the reason behind her leaving the family, and she said that the Captain is in love with her. She left because falling in love is a wrong thing while she has vowed to serve God wholeheartedly.
She sent her back to the Von Trapp family saying that "love between a man and a woman is holy too. She must find out how God wants her to spend her love. And said that "My daughter if you love this man it doesn't mean you love God less. She said Maria must live the life she was born to live.
Captain von Trapp called off the engagement with Elsa who thought he would at least crave her because of her money. Maria and Georg, Von Trapped got married in the abbey when the Nazis began to take control of Austria. The administration sent him a telegram asking him to join the German Naval which he denied.
However, they were discovered by the Nazi forces while trying to escape in the dark of the night. While apprehended they said they were going to the music competition festival where his family was supposed to perform.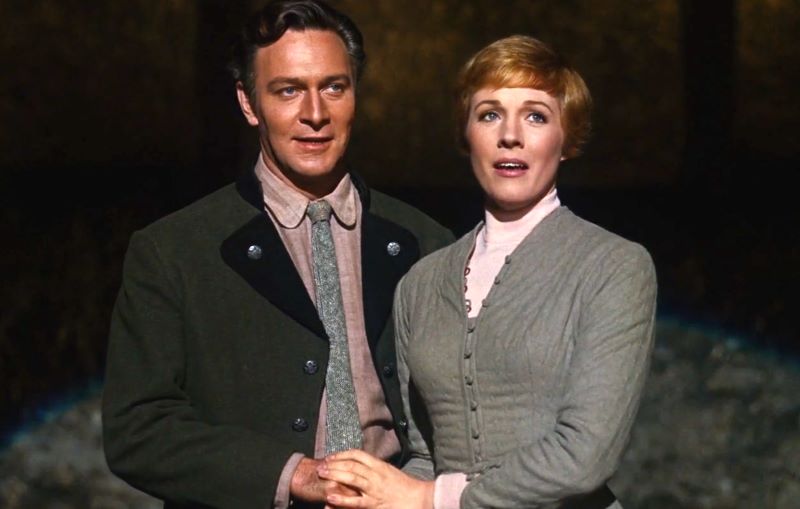 But after their performance, while the winners' names were being announced, they escaped and took refuge inside the abbe. They escaped across the mounts into Switzerland on a car before Rolfe called the Nazi forces and announced their presence inside the convent. Along the way, they sing" Climb Every Mountain" as a homage to their motherland.
Lesson
"Without music, life would be a mistake", said philosopher Fredrich Nietzsche. Victor Hugo was right to say, "Music expresses that which cannot be put into words and that which cannot remain silent." True to Nietzsche and Hugo, music plays an important role not only in human life but also in animals, which Darwin called as matting call. In nature, the owner of the most pleasing sound call gets the expected partner to mate.
In human life, music is such an extraordinary skill that it is another force that garners influence. The music industry is one of the most powerful industries that produces thousands of singers, and musicians around the world. Music is a need in war, love, livelihood and in treatment.
To me, Indian subcontinent classical music is incomparable that can heal a broken heart and provoke thought in a thinking mind. Depending on personality and genre, music will always remain as an important part of life. Maria enunciated "Life is a song. Love is the music".
Life is a song. Love is the music.

The Sound of Music qiote
Though a story about a musical family and love, The Sound of Music leaves us with some lessons. It tells the story of how Maria was capable of bringing love and warmth back into the von Trapp family's lives, and how they come to care for each other in the face of perilous times, like German control of Austrians' lives.
Music helped them to face adversities with courage and determination. Initially, it teaches the significance of family and the bond that connects them. And it teaches us how the power of music can bring people together and create an emotional attachment for each other. Von Trapp broke his engagement vows to Elsa while Maria broke her vow to the convent when it was time for her to be more concerned about life and death than a vow.
Lastly, it also confronts us with the question of one's preference when the time comes up for us to decide whether we would continue loving our loved ones—or belove in the case of Rolfe who chose to side with Nazi Germany—on not when ideals of love and living conflict. Whereas, Von Trapp did not hesitate to choose his side and stand against German oppression and injustice and do what is right even in the midst of great adversity.
Just like the Reverend Mother suggested to Maria, "You have to live the life you were born to live", we have to find out the ways to live our lives justly and yet with a passion for the faculty we think are destined to. Life seems over when we see the door of our opportunity is closed. But Maria tells us that the closure of the door creates the opening of a window, "When the Lord closes a door, somewhere He opens a window."
Conclusion
The Sound of Music is a beloved classic that has stood the test of time. Its uplifting story, memorable songs, and talented cast have made it a favourite among audiences of all ages. The way it starts with dazzling mountains, landscape and serene ambience, and soulful songs throughout the film make it a memorable piece.
The film's message of love and family, as well as its themes of community and standing up against oppression, continue to resonate with viewers today. It's a must-watch film for anyone who loves musicals and wants to experience one of the greatest musical films of all time.